Main content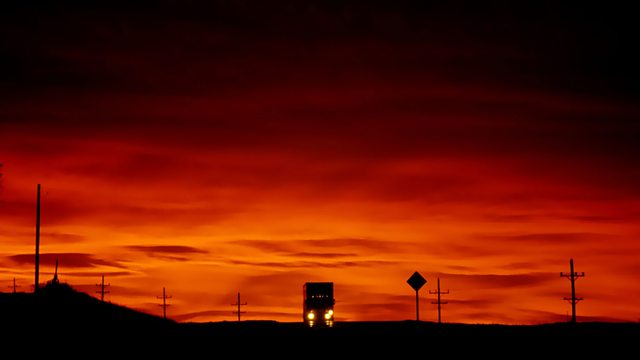 John Shea
John Shea presents music, including Mozart, Haydn, Schubert, Korngold, Smetana, Grieg, Pergolesi, Chausson, Ibert, Bach, Dallapiccola, Fritz, Chopin, Grainger, Dvorak and Haydn.
With John Shea.
1.00am
Mozart, Wolfgang Amadeus (1756-1791): 10 Variations on Unser dummer Pobel meint for piano, K455
Eduard Kunz (piano)
1.16am
Haydn, Joseph (1732-1809): String Quartet in G minor, Op 74 No 3 (The Rider)
Ebene Quartet
1.38am
Schubert, Franz (1797-1828): Heidenroslein, D257; Der Konig in Thule, D367; Gretchen am Spinnrade, D118
1.47am
Korngold, Erich Wolfgang (1897-1957): Funf Lieder, Op 38
Daniela Lehner (mezzo-soprano)
Jose Luis Gayo (piano)
1.57am
Smetana, Bedrich (1824-1884): String Quartet No 2 in D minor
Pavel Haas Quartet
2.18am
Grieg, Edvard (1843-1907): Symphonic Dances, Op 64
Slovak Radio Symphony Orchestra Bratislava
Ondrej Lenard (conductor)
2.44am
Pergolesi, Giovanni Battista (1710-1736): Salve regina in F minor
Sara Mingardo (mezzo-soprano)
Danish Radio Sinfonietta/DR
Rinaldo Alessandrini (conductor)
3.00am
Chausson, Ernest (1855-1899): Concerto in D for violin, piano and string quartet, Op 21
Kjell Lysell (violin)
Bengt Ake-Lundin (piano)
Yggdrasil String Quartet
3.43am
Ibert, Jacques (1890-1962): Little Suite in 15 pictures
Adam Fellegi (piano)
4.00am
Bach, Johann Sebastian (1685-1750): Brandenburg Concerto No 2 in F, BWV1047
Ars Barocca
4.12am
Dallapiccola, Luigi (1904-1975): Due Cori di Michelangelo Buonarroto il Giovane
Netherlands Chamber Choir
Eric Ericson (conductor)
4.24am
Busoni, Ferruccio (1866-1924): Indianisches Tagebuch (Book 1)
Valerie Tryon (piano)
4.35am
Fritz, Gaspard (1716-1783): Sonata for violin and continuo, Op 2 No 4
Sibylle Tschopp (violin)
Isabel Tschopp (piano)
4.48am
Elgar, Edward (1857-1934): Serenade for Strings
Seoul Chamber Orchestra
Yong-Yun Kim (conductor)
5.00am
Klami, Uuno (1900-1961): Overture: Nummisuutarit-alkusoitto (The cobblers on the heath)
Finnish Radio Symphony Orchestra
Jukka-Pekka Saraste (conductor)
5.09am
Mendelssohn, Felix (1809-1847): Hora est (antiphon et responsorium)
Denis Comtet (organ)
Radio France Chorus
Donald Palumbo (conductor)
5.18am
Chopin, Fryderyk (1810-1849): Ballade No 4 in F minor, Op 52
Valerie Tryon (piano)
5.29am
Grainger, Percy (1882-1961): Hill-Song No 1
Melbourne Symphony Orchestra
Geoffrey Simon (conductor)
5.43am
Mozart, Wolfgang Amadeus (1756-1791): Quartet No 1 in D for flute and strings, K285
Carol Wincenc (flute)
Chee-Yun (violin)
Nokuthula Ngwenyama (viola)
David Finckel (cello)
5.57am
Dvorak, Antonin (1841-1904): Piano Trio No 4 in E minor, Op 90 (Dumky)
Beaux Arts Trio
6.32am
Haydn, Joseph (1732-1809): Symphony No 92 in G (Oxford)
Estonian National Symphony Orchestra
Peeter Lilje (conductor).