Main content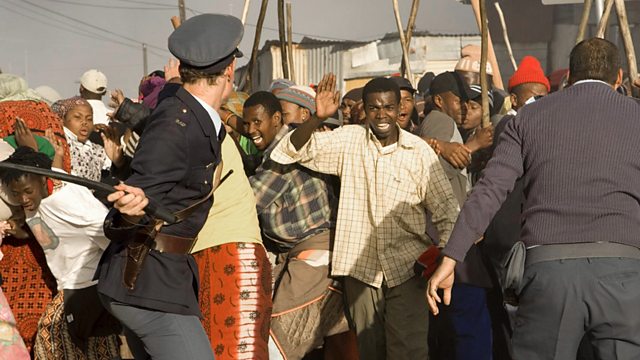 24/04/2009
Gillian Slovo reviews political thriller Endgame, Brian Eno discusses the afterlife; director Gavin Hood talks about Wolverine, and Liz Forgan on the arts during recession.
Endgame is a new political TV thriller starring William Hurt which focuses on a series of secret meetings held in the UK to bring about the end of apartheid in South Africa. Gillian Slovo, whose mother - the activist Ruth First - was murdered by the apartheid security police, reviews.
In a new work being prepared for the Luminous cultural festival in Sydney, Brian Eno offers an interpretation of Sum: Forty Tales from the Afterlives, a book by scientist and writer David Eagleman. Eno and Eagleman talk to Kirsty Lang about their visions of life after death.
South African director Gavin Hood discusses the surprising links between his Oscar-winning 2005 film Tsotsi, which was set in the Soweto slums, and his latest project Wolverine, which is part of the hugely successful superhero franchise X Men.
Earlier this year Dame Liz Forgan became the new Chair of Arts Council England. In her first broadcast interview in her new role, she tells John Wilson how she has found an extra 44.5 million pounds for the arts, and how artists and organisations can survive the recession.
Last on
Broadcast