Main content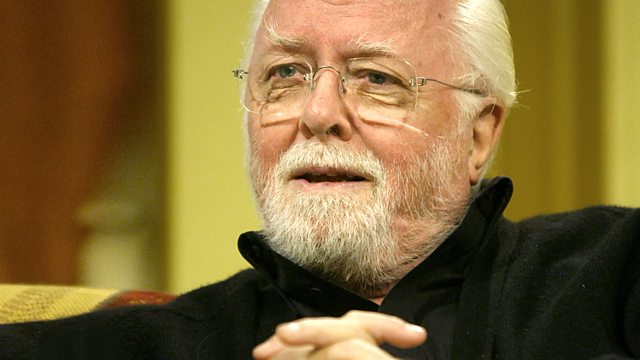 The Kindertransport Story
Lord Richard Attenborough tells the moving story of the British rescue mission to save nearly 10,000 children from the Nazis, with first-hand accounts from three of the refugees.
Lord Richard Attenborough makes a moving and very personal contribution to The Kindertransport Story, to mark the 70th anniversary of the unique British rescue mission to save nearly 10,000 children, mostly Jewish, from the Nazis. As the dark clouds of the Second World War descended upon Europe, Lord Attenborough's parents were among those who responded to the urgent appeal for foster families. The two young refugee girls they took in were cherished ever after as sisters by the Attenborough boys.
Three rescued children, Dorothy, Otto and Edith, all from Vienna, and now in their eighties, tell their moving stories. They describe the violent persecutions of the Jews under Hitler, and how their desperate parents strived to acquire the necessary papers to send them away to Britain on the precious few places available on the Kindertransport trains. Little did the children realise, when they said their last goodbyes to distraught parents on the railway platform, that they may never see their parents again.
On reaching Britain, the new arrivals faced an uncertain future, as the hastily-assembled rescue mission struggled to accommodate this unprecedented influx of young Jewish immigrants. As Britain lurched towards war, prospective foster parents were not readily available. As German-speaking child refugees in wartime Britain, separated from their parents, life was not going to be easy, and yet Dorothy, Otto and Edith consider themselves to be the lucky ones.
One and a half million children who were not able to benefit from any sort of rescue, like that of the Kindertransport, died in the Holocaust.