Main content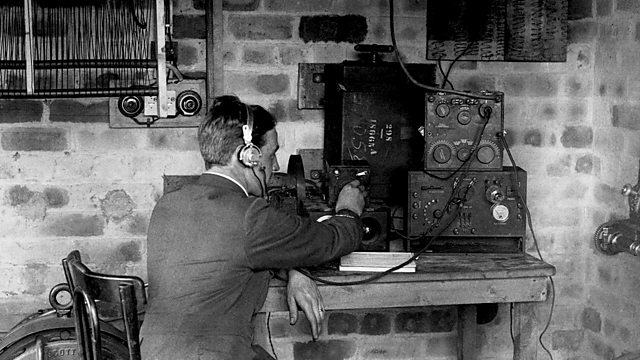 Listening to the Generals
By Adam Ganz. How German Jews were tasked with secretly recording and transcribing the conversations between German generals held in a London mansion during the Second World War.
In 1943, the secret recording of captive German officers, provided invaluable information to the allied war effort, but placed an intolerable burden on the mostly Jewish 'listeners' who transcribed details they often couldn't bear to hear.
Between 1942 and 1945 captured high-ranking German officers were imprisoned in Trent Park, a large mansion with extensive grounds in North London. This was no Colditz. The captives were treated well, given access to films and newspapers, and taken for walks in the capacious grounds. Churchill was horrified to discover that they were even being taken on daytrips to Windsor and Eton. But the aim was to get them to relax - and talk. The newspapers and films were carefully chosen to provoke conversation and they made use of stoolpigeons to get the officers talking. And then through bugs placed in every room and even in the garden, the British Intelligence Service listened as they talked amongst themselves. Everything was recorded and transcribed - for use as evidence at what was to become the trials at Nuremburg.
One of the Jewish 'listeners' tasked with the, at times, infuriating job of recording and transcribing, was Peter Ganz - the author's father.
During World War Two, German generals were imprisoned in Trent Park in North London. Unbeknownst to them their conversations were being recorded and transcribed by German Jews, forced to flee the Nazis.
HELEN: REBECCA SAIRE
PURFLEET: MALCOLM TIERNEY
ANTON: MATT ADDIS
CHARLES: BENJAMIN ASKEW
VON THOMAS: NICK DUNNING
CRUWELL (CREWVELL): SAM DALE
BOES (BURRS): PAUL RIDER
MAYER (MAIER): JONATHAN TAFLER
HARDT: PHILIP FOX
THE SINGER: DAVID REVELS
LISTENING TO THE GENERALS was directed in Belfast by Eoin O'Callaghan.