Main content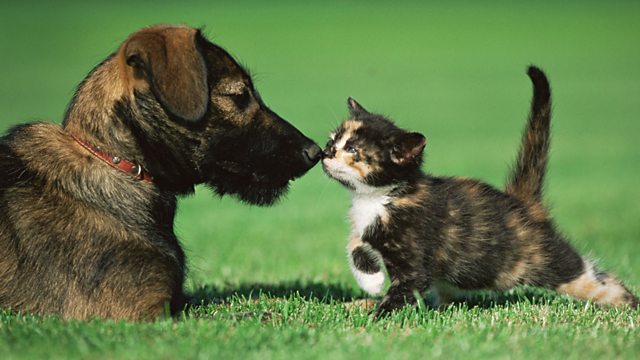 Rod Liddle considers the cat and the dog - one the darling of the urban independent, the other formerly man's best friend.
Rod Liddle examines our differing responses to related animal species and tries to establish what those responses tell us not merely about the animals but about ourselves.
As the millenium turned a few years back there was another, less trumpeted shift in emphasis in Britain. After years, perhaps thousands of years, of ascendancy as man's favoured domestic animal, the dog gave way to the cat. It is now cat and dog, literally, at the top of the popular pet league, and Rod Liddle takes a long, hard stare at this stand-off and what it tells us about ourselves.
Cats are the ultimate urban companion. The old debate is whether you own them or they own you. Independent, brimful of attitude and well equipped to operate in a semi-feral environment.
Dogs, on the other hand, spent thousands of years being honed as servants. They might be perfect for the hunt, for herding, for guarding or simply for companionship, but what they never achieved was a capacity for going it alone. Own a dog and you have to be ready to sacrifice your time for them.
So is it just a simple question of 21st-century Britain indulging itself rather than taking on the duties required of dog ownership? And what are the costs of this shifting balance? Dogs eat what dogs are given to eat. Cats eat that and half the urban wildlife around them.
Peter Purves, Ann Widdecombe and Sir David Attenborough are among those informing this domestic animal debate.
More episodes
Next
You are at the last episode