Main content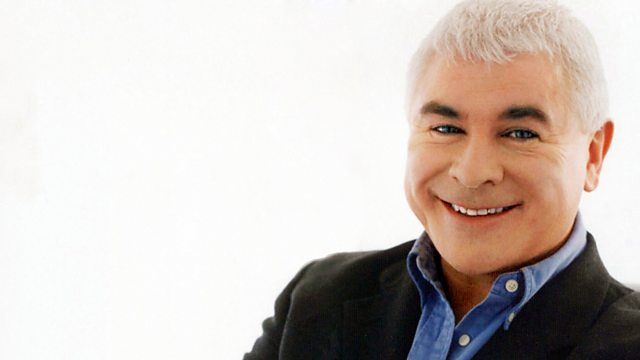 10/04/2009 Chiaroscuro Quartet, Vienna Piano Trio
Presented by Sean Rafferty. With performances in the studio from the Chiaroscuro Quartet and the Vienna Piano Trio, plus music for the Easter season.
Sean Rafferty presents a selection of music and guests from the arts world.
The Chiaroscuro Quartet perform music from their Aldeburgh on Tour concerts, and the Vienna Piano Trio play Haydn and Mendelssohn in the studio ahead of three concerts in London.
17:02
HAYDN
Piano Trio in C, H.15.27 (Presto)
Vienna Piano Trio
MDG 342 1556-2
Track 6
4'56
17:08
HANDEL
Ariodante (Dopo notte atra e funesta)
Rolando Villazon (tenor)
Gabrieli Players
Paul McCreesh (director)
DG 477 805 7
Track 9
6'36
17:17
SZYMANOWSKi
Three Paganini Caprices, Op 40 (Number 1)
Alina Ibragimova (violin)
Cedric Tiberghien (piano)
Hyperion CDA67703
Track 10
3'00
17:25
LIVE
Mozart
String Quartet in G, K387 (Allegro vivace assai)
Chiaroscuro Quartet
7'33
17:39
LIVE
BOCCHERINI
String Quartet in E minor, Op 33 No 5 (Allegro Brillante)
Chiaroscuro Quartet
4'03
17:43
RIMSKY-KORSAKOV
Russian Easter Festival Overture
Atlanta Symphony Orchestra
Robert Spano (conductor)
Telarc CD80568
Track 5
15.13
18:03
IVES
Easter Carol
Margaret Feaviour (soprano)
Jacqueline Fox (mezzo)
Neil Mackenzie (tenor)
Brindley Sherratt (bass)
BBC Singers
Conductor Stephen Cleobury
Collins Classics 14792
Track 3
5.55
18:09
HANDEL
Concerto grosso in B flat, Op 3 No 1
Academy of Ancient Music
Andrew Manze (director)
HMX 2908292.95
CD 3
Tracks 1-3
8'14
18:21
LIVE
MENDELSSOHN
Piano Trio No 1 in D minor, Op 49 (Andante con moto tranquillo)
Vienna Piano Trio
5'26
18:34
LIVE
HAYDN
Piano Trio in E minor, H.15.12 (Rondo – presto)
Vienna Piano Trio
4'28
18:40
AMBROISE THOMAS
Mignon (Overture)
Boston Symphony Orchestra
Conductor Seiji Ozawa
DG 423 698 2
Track 9
8'01
18:47
LISZT
Sonetto 104 del Petrarca
Wu Qian (piano)
DSPRCD 041
Track 10
7'00
18:56
PUCCINI
Turandot (Signore, ascolta!)
Lesley Garrett (soprano)
London Session Orchestra
Paul Daniel (conductor)
EMI 50999 2 17620 2 4
CD 2
Track 14
2'39