Main content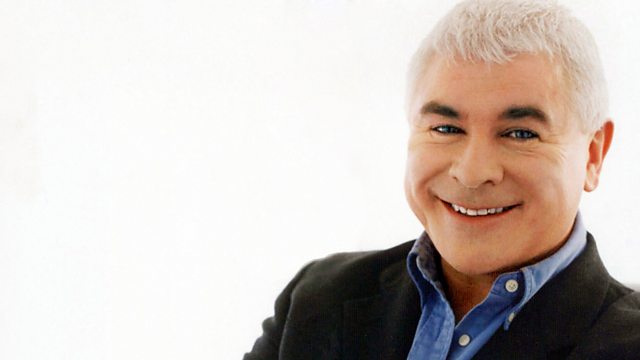 08/04/2009 Stephen Layton and James O' Donnell
Presented by Sean Rafferty. With conductors Stephen Layton and James O' Donnell, plus Radio 3 controller Roger Wright launching the 2009 BBC Proms season.
Sean Rafferty presents a selection of music and guests from the arts world.
Two major works for Passiontide feature on the show, with conductor Stephen Layton talking about his work with numerous choirs, including the Holst Singers and the choir of Trinity College, Cambridge ahead of his performance of Bach's St John Passion with Polyphony at St John's, Smith Square, London.
James O' Donnell, Organist and Master of the Choristers at Westminster Abbey, discusses his forthcoming performance of Handel's Messiah.
And Roger Wright, director of the BBC Proms, launches the 2009 season.
17:03
ELGAR, compl Payne
Pomp & Circumstance march no.6
BBC National Orchestra of Wales
Richard Hickox (conductor)
CHANDOS CHSA 5057
Track 6
7'44
17:11
BACH
St John Passion (Wer hat dich so geschlagen; Und Hannas sandte ihn gebunden; Ach, mein Sinn)
James Gilchrist (Evangelist)
Matthew Beale (tenor)
Choir of New College, Oxford
Collegium Novum
Edward Higginbottom (conductor)
NAXOS 8 557296-97
CD 1
Track 11-13
6'56
17:24
LUKASZEWSKI
Via Crucis (Station X: Jesus is stripped of his clothes…Milites ergo cum crucifixissent eum)
Polyphony
Britten Sinfonia
Stephen Layton (conductor)
HYPERION CDA 67724
Track 20-21
2'30
17:31
HANDEL
Chandos Anthem no.9 (O praise the Lord with one consent)
Choir of Trinity College, Cambridge
Academy of Ancient Music
Stephen Layton (conductor)
HYPERION CDA 67737
Track 1
5'16
17:38
STRAVINSKY
Fireworks
Vienna Philharmonic
Lorin Maazel (conductor)
RCA 74321 57127 2
Track 9
3'58
17:47
HOLST
Planets (Mercury)
BBCSO
Andrew Davis (conductor)
TELDEC 4509 94541 2
Track 3
3'40
17:54
POULENC
Concerto for 2 pianos (Finale)
Pascal Roge / Syvliane Deferne (pianos)
Philharmonia
Charles Dutoit (conductor)
DECCA 436 5462
Track 6
5'14
18:04
TCHAIKOVSKY (transc. Wild)
Swan Lake (Pas de quatre)
Stephen Hough (piano)
HYPERION HOUGH 1
Track 9
1'30
18:06
DEBUSSY
Premiere rapsodie
Kari Kriikku (clarinet)
Finnish Radio Symphony Orchestra
Jukka-Pekka Saraste (conductor)
ONDINE ODE 778 2
Track 1
8'07
18:15
HANDEL
Messiah (Every valley shall be exalted)
Maldwyn Davies (tenor)
The Sixteen Choir & Orchestra
Harry Christophers (conductor)
HYPERION CDA CDD 22109
CD 1
Track 3
3'22
18:24
BYRD
O Lord, make thy servant Elizabeth
Choir of Westminster Abbey
James O'Donnell (conductor)
HYPERION CDA 67704
Track 9
2'40
18:33
HANDEL
Messiah (Hallelujah)
The Sixteen Choir & Orchestra
Harry Christophers (conductor)
HYPERION CDA CDD 22109
CD 2
Track 21
3'39
18:50
HUGHES
The Spanish Lady
Ailish Tynan (soprano)
Iain Burnside (piano)
SIGCD 106
Track 24
2'19
18:53
NIELSEN
Two fantasy pieces
Albrecht Mayer (oboe)
Markus Becker (piano)
EMI 268161 2
CD 3
Tracks 7-8
6'03