Main content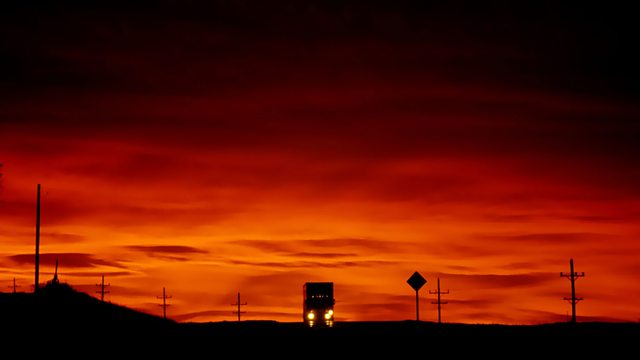 Jonathan Swain
Jonathan Swain presents music, including Bruckner's Symphony No 7, plus Mendelssohn, Haydn, Britten, Crusell, Glinka, Rossini, Ugolini, Tartini, Mozart, Huggett and Tchaikovsky.
With Jonathan Swain.
1.00am
Bruckner, Anton (1824-1896): Symphony No 7 in E
Trondheim Symphony Orchestra
Walter Weller (conductor)
2.08am
Mendelssohn, Felix (1809-1847): Piano Sonata in E, Op 6
Sveinung Bjelland (piano)
2.33am
Haydn, Joseph (1732-1809): Cello Concerto in C, H VIIb 1
Stephen Isserlis (cello)
Netherlands Radio Chamber Orchestra
Jean Fournet (conductor)
3.00am
Britten, Benjamin (1913-1976): Les illuminations for voice and string orchestra, Op 18
Henriette Schellenberg (soprano)
Manitoba Chamber Orchestra
Simon Streatfield (conductor)
3.24am
Tournier, Marcel (1879-1951): Images for harp and string quartet, Op 35
Erica Goodman (harp)
Members of the Amadeus Ensemble
3.34am
Hannikainen, Ilmari (1892-1955): Suihkulahteella (At a fountain)
Liisa Pohjola (piano)
3.41am
Sibelius, Jean (1865-1957): Saarela palaa (Fire on the island); Min rastas raataa (Busy as a thrush) (Nos 3 and 4 of Nine Partsongs, Op 18)
Finnish Radio Chamber Choir
Eric-Olof Soderstrom (conductor)
3.44am
Sibelius, Jean (1865-1957): Finlandia
Finnish Radio Chamber Choir
Jukka-Pekka Saraste (conductor)
3.47am
Crusell, Bernhard Henrik (1775-1838): The Little Slave Girl - concert suite for orchestra (1824)
Finnish Radio Symphony Orchestra
Osmo Vanska (conductor)
4.06am
Glinka, Mikhail Ivanovich (1804-1857): Trio pathetique (arr. for piano trio)
Trio Luwigana:
Darko Brlek (clarinet)
Igor Skerjanec (cello)
Vladimir Mlinaric (piano)
4.22am
Rossini, Gioachino (1792-1868): Quartet No 1 in F for flute, clarinet, bassoon and horn
Canberra Wind Soloists
4.33am
Rossini, Gioachino (1792-1868): Overture (La gazza ladra)
Danish Radio Concert Orchestra
Roman Zeilinger (conductor)
4.43am
Ugolini, Vincenzo (c.1580-1638): Three motets for 12-part chorus, continuo and four trombones
Danish National Radio Chorus
Lars Baunkilde (violone)
Soren Christian Vestergaard (organ)
Copenhagen Cornetts and Sackbutts
Bo Holten (conductor)
5.00am
Tartini, Giuseppe (1692-1770): Symphony in A
I Cameristi Italiani
5.10am
Rodrigo, Joaquin (1901-1999), arr. Tiefenbach: Cuatro madrigales amatorios
Isabel Bayrakdarian (soprano)
Bryan Epperson, Maurizio Baccante, Roman Borys, Simon Fryer, David Hetherington, Roberta Jansen, Paul Widner, Thomas Wiebe, Winona Zelenka (cellos)
5.18am
Hartmann, Johan Peter Emilius (1805-1900): Sechs Fantasiestucke, Op 54
Nina Gade (piano)
5.34am
Mozart, Wolfgang Amadeus (1756-1791): Concerto No 3 in E flat for horn and orchestra, K447
James Sommerville (horn)
CBC Vancouver Orchestra
Mario Bernardi (conductor)
5.50am
Huggett, Andrew (b.1955): Suite for accordion and piano - four pieces based on East Canadian folksongs
Joseph Petric (accordion)
Guy Few (piano)
6.04am
Druschetsky, Georg (1745-1819): Sextet in E flat for two clarinets, two french horns and two bassoons
Bratislava Chamber Harmony
6.22am
Tchaikovsky, Pyotr Il'yich (1840-1893): Ballet Suite (Swan Lake)
Slovenian Radio and Television Symphony Orchestra
Marko Munih (conductor)
6.44am
Vivaldi, Antonio (1678-1741): Concerto in D, RV208 (Grosso mogul)
Elizabeth Wallfisch (baroque violin)
Australian Brandenburg Orchestra
Paul Dyer (director).