Main content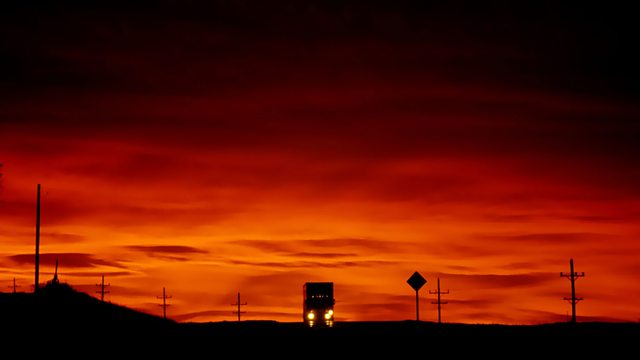 John Shea
John Shea presents music, including Vivaldi, Handel, Mozart, Debussy, Franck, Kyurkchiyski, Genin, Haydn, Thuille, Wagner, Mosonyi, Poulenc, Kreisler, Grieg, Vremsak and Karlowicz.
With John Shea.
1.00am
Corelli, Arcangelo (1653-1713): Concerto grosso in D, Op 6 No 4
1.11am
Vivaldi, Antonio (1678-1741): In furore iustissimae irae - motet in C minor for soprano, strings and basso continuo, RV626
1.23am
Handel, George Frideric (1685-1759): Concerto grosso in G minor, Op 6 No 6
1.38am
Vivaldi: Vengo a voi, luci adorate - cantata for soprano, two violins, viola and basso continuo, RV682
Marta Gudrun Halldorsdottir (soprano)
Skalholt Bach Consort
Peter Spissky (violin/director)
1.49am
Mozart, Wolfgang Amadeus (1756-1791): Concerto No 2 in D minor for violin and orchestra, K211
UBS Verbier Festival Chamber Orchestra
Maxim Vengerov (violin/director)
2.12am
Debussy, Claude (1862-1918): Printemps - symphonic suite
BBC National Orchestra of Wales
Jac van Steen (conductor)
2.28am
Franck, Cesar (1822-1890): Prelude, Choral and Fugue for piano
Mieczyslaw Horszowski (piano)
2.51am
Rigatti, Giovanni (1615-1649): Magnificat a 7
His Majesty's Sagbutts and Cornetts
Monteverdi Choir
English Baroque Soloists
John Eliot Gardiner (conductor)
3.00am
Kyurkchiyski, Krassimir (b.1936): Concerto for piano and orchestra 'In memory of Pancho Vladigerov'
Milena Mollova (piano)
Bulgarian National Radio Symphony Orchestra
Alexander Vladigerov (conductor)
3.36am
Genin, Pierre Agricola (1832-1903): Fantasie sue Rigoletto, Op 19
Zhenia Dukova (flute)
Andrey Angelov (piano)
3.49am
Haydn, Joseph (1732-1809): Symphony No 97 in C, H I 97
Netherlands Radio Chamber Orchestra
Antoni Ros-Marba (conductor)
4.14am
Thuille, Ludwig (1861-1907): Sextet in B flat for piano and wind, Op 6
Jae-Eun Ku (piano)
Tae-Won Kim (flute)
Hyong-Sup Kim (oboe)
Hyon-Kon Kim (clarinet)
Sang-Won Yoon (bassoon)
Kawng-Ku Lee (horn)
4.44am
Kajanus, Robert (1856-1933): Aino - symphonic poem for male chorus and orchestra
Helsinki University Choir
Finnish Radio Symphony Orchestra
Jorma Panula (conductor)
5.00am
Telemann, Georg Philipp (1681-1767): Trumpet Concerto in D
Friedemann Immer (trumpet)
Musica Antiqua Koln
Reinhard Goebel (director)
5.08am
Clemens non Papa (c.1510-c.1556): Ave Maria
Banchieri Singers
Denes Szabo (conductor)
5.11am
Wagner, Richard (1813-1883): Overture (The Flying Dutchman)
Norwegian Radio Orchestra
Juanjo Mena (conductor)
5.23am
Baermann, Heinrich Joseph (1784-1847): Adagio in D (Quintet No 3 in E flat, Op 23) - previously attributed to Wagner
Joze Kotar (clarinet)
Borut Kantuser (double bass)
Slovene Philharmonic String Quartet
5.27am
Mosonyi, Mihaly (1815-1870): Studies for the Teaching of the Interpretation of Hungarian Music
Klara Kormendi (piano)
5.41am
Lully, Jean-Baptiste (1632-1687): Suite (Le roi danse)
Ars Barocca
6.00am
Boulanger, Lili (1893-1918): Nocturne for flute and piano
Valentinas Gelgotas (flute)
Audrone Kisieliute (piano)
6.04am
Jarnefelt, Armas (1869-1958): Berceuse (Lullaby)
Finnish Radio Symphony Orchestra
Ilpo Mansnerus (conductor)
6.08am
Poulenc, Francis (1899-1963): Sonata for violin and piano (1st mvt)
6.15am
Kreisler, Fritz (1875-1962): Recitativo and Scherzo-caprice for violin solo, Op 6b
Fanny Clamagirand (violin)
Nicolas Bringuer (piano)
6.20am
Grieg, Edvard (1843-1907): Concerto for double bass and orchestra (transcr. Gary Karr and orch. Joseph Horovitz after Grieg's Cello Sonata, Op 36)
Gary Karr (double bass)
Adelaide Symphony Orchestra
Patrick Thomas (conductor)
6.44am
Vremsak, Samo (1930-2004): Three Poems by Tone Kuntner
Chamber Choir AVE
Andraz Hauptman (conductor)
6.49am
Karlowicz, Mieczyslaw (1876-1909): A Sorrowful Tale (Preludes to Eternity), Op 13 - symphonic poem
National Polish Radio Symphony Orchestra
Andrzej Strazynski (conductor).