Main content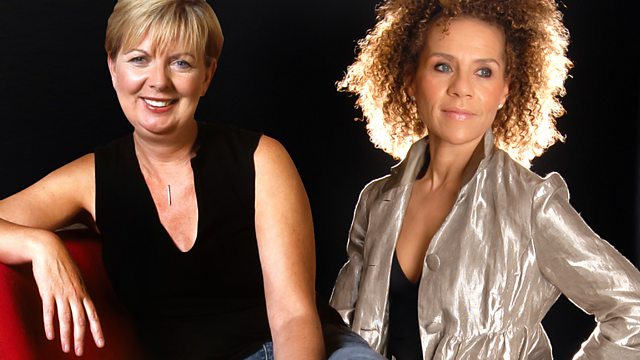 Chi-chi Nwanoku
Chi-chi Nwanoku presents Radio 3 listeners' requests, including music by Mendelssohn, Britten, Mosolov, Dvorak and Maxwell Davies, plus a performance by the famous Black Dyke Band.
Chi-chi Nwanoku presents an unusually alliterative selection of Radio 3 listeners' requests. Mosolov, Maxwell Davies, Mussorgsky and Mendelssohn vie with Britten and Boccherini (as well as a brass band), while the programme concludes with a rare performance of three famous Dvorak overtures in sequence, as the composer intended: In Nature's Realm, Carnival and Othello.
Playlist:
Alexander Mosolov: Zavod (The Iron Foundry)
Royal Concertgebouw Orchestra
Riccardo Chailly (conductor)
DECCA 4366402 - Tr 1
Mendelssohn: Piano Sonata in B flat, Op 106 (excerpt)
Frederic Chiu (piano)
HARMONIA MUNDI HMU907117
Chabrier arr Gordon Langford: Espana
Black Dyke Band
Geoffrey Brand (conductor)
CHANDOS CHAN6539 - Tr 10
Boccherini: Quintet for two cellos, viola and two violins, Op 10 No 1 (excerpts)
La Magnifica Comunita
BRILLIANT 92503 - Trs 1 and 2
Britten: Diversions for left-hand piano and orchestra
Peter Donohoe (piano)
City of Birmingham Symphony Orchestra
Simon Rattle (conductor)
EMI CZS5739832 - CD 1, Trs 5 to 16
Mussorgsky: Pictures At An Exhibition (excerpts)
James Crabb, Geir Draugsvoll (accordions)
EMI CDZ5697052 - Trs 6 - 14
Peter Maxwell Davies: Eight Songs For A Mad King (excerpt)
Julius Eastman (baritone)
The Fires Of London
Peter Maxwell Davies (conductor)
UNICORN DKPCD9052 - Tr 2
Dvorak: Three Concert Overtures (Nature, Life And Love)
Royal Philharmonic Orchestra
John Farrer (conductor)
ASV CDDCA794 - Trs 1 - 3.