Main content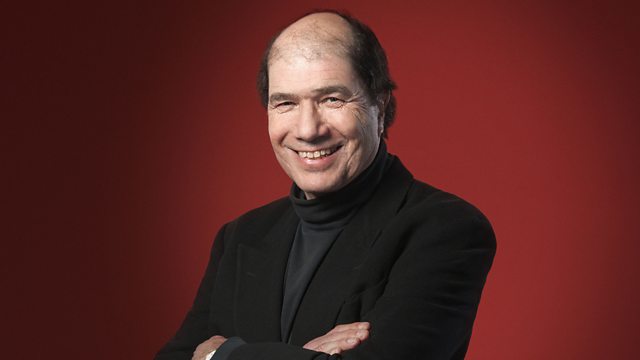 Anthony Horowitz
Michael Berkeley's guest is writer Anthony Horowitz, who musical selection includes Chopin piano works, opera by Mozart, Britten and Glass, as well as Maurice Jarre and Beethoven.
Michael Berkeley's guest is Anthony Horowitz, one of the most prolific and successful writers of his generation, and author of the successful series of books about 14-year-old spy Alex Rider. He has also written many scripts for TV crime series, notably Foyle's War, Poirot and Murder in Mind, in addition to the film The Gathering.
Anthony's musical choices include Chopin's Prelude in E minor, played by Vladimir Ashkenazy, and the Study in C, played by Martha Argerich. Plus excerpts from Act I of Mozart's Don Giovanni, the Malo song from Britten's Turn of the Screw, the end of Philip Glass' Satyagraha and the end of Act 1 of Tosca.
He also chooses I loved You from Rodgers and Hammerstein's Carousel, the overture to Maurice Jarre's score for Lawrence of Arabia, and the second movement of Beethoven's Seventh Symphony, played by the Berlin Philharmonic under Herbert von Karajan.