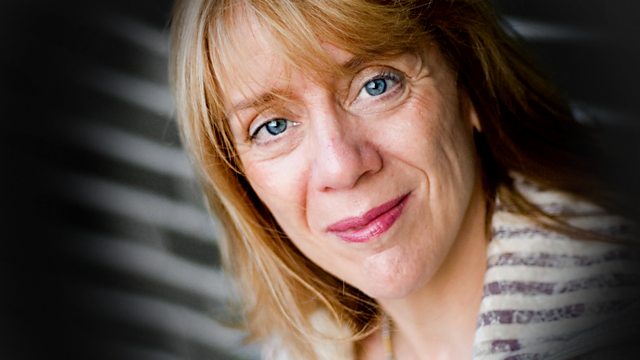 Mary King
With Mary King.
Featuring two lively operatic preludes, a nocturne by Schubert and a piece by Elgar.
Including:
7.03am
Rameau: Overture (Zais)
Les Musiciens du Louvre
Marc Minkowski (conductor)
Archiv 00289 477 5578, Tr 1
7.10am
Grainger: Blithe Bells
Piers Lane (piano)
Hyperion CDA 67344, Tr 16
7.14am
Haydn: Notturno No 8 in G
Mozzafiato
L'Archibudellli
Sony SK 62878, Trs 22 - 24
7.28am
Faure (transcribed A Perilhou): Claire de lune
Gil Shaham (violin)
Akira Eguchi (piano)
Canary Classics ATM-CD-1239, Tr 11
7.32am
Johann Strauss II: Polka: Die Tauben von San Marco
Berlin Philharmonic
Nikolaus Harnoncourt (conductor)
Teldec 3984 24489-2, Tr 3
7.37am
Schubert: Notturno in E flat, D897
Florestan Trio
Hyperion CDA 67273, Tr 5
7.46am
Juan Cererols: Marizapalos a lo divino
Harp Consort
Andrew Lawrence-King (director)
Harmonia Mundi HMX 2907293, Tr 13
7.55am
Wilhelm Kaiser-Lindemann: The 12 in Bossa-Nova (Brazilian Variations)
12 Cellos of the Berlin Philharmonic
EMI CDC5 56981-2, Tr 5
8.04am
Janacek: Jealousy (Original prelude to Jenufa)
Czech Philharmonic Orchestra
Sir Chales Mackerras (conductor)
Supraphon SU 3739-2 032, CD1 Tr 1
8.10am
Obradors: La mi sola, Laureola; De cabello mas sutil (Canciones clasicas espanolas)
Isabel Bayrakdarian (soprano)
James Parker (piano)
CBC Records MVCD 1164, Trs 15-16
8.16am
Elgar: Romance for bassoon and orchestra
Graham Salvage (bassoon)
Halle Orchestra
Mark Elder (conductor)
Halle CD HLL 7505, Tr 11
8.23am
Lefebure-Wely: March in C
David Sanger (organ of Exeter College, Oxford)
Meridian CDE 84296, Tr 5
8.41am
WH Harris: Bring us, O Lord
Vasari Singers
Jeremy Backhouse (conductor)
EMI CD-EMX 2161, Tr 3
8.46am
J van HeusenL There's a Flaw in my Flue
Frank Sinatra (vocalist)
Hollywood String Quartet
Orchestra conducted by Nelson Riddle
Capitol CDP7 46572-2, Tr 14
8.49am
Vivaldi: Violin Concerto in G, Op 4 No 12
Arte dei Suonatori
Rachel Podger (violin/director)
Channel Classics CCS 19598, CD2 Trs 17-19.
Last on