Main content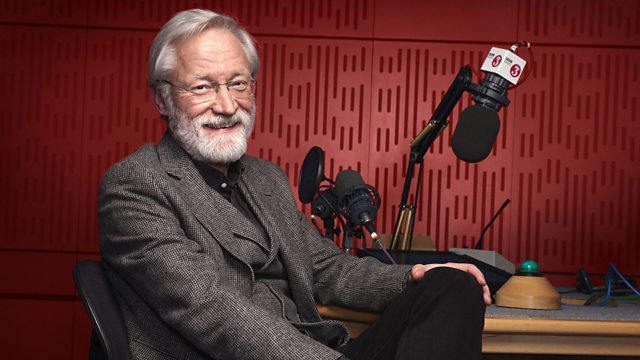 Donald Macleod and Gerard McBurney explore Gliere's final years, focusing on his legacy to those he taught and his unfinished Violin Concerto.
Donald Macleod is joined by Russian music expert Gerard McBurney to explore Gliere's life and work, from his beginnings in Kiev to his later prominent position in Moscow as both composer and teacher.
The programme charts the end of Gliere's life, from his patriotic music composed during the Second World War - including Holiday at Ferghana - to his influence as both a composer and teacher.
There are also two contrasting concertos, including one for cello, which when first premiered was quite a scandalous affair. It was later performed again, and became the first work to be dedicated to the great cellist Rostropovich. These are followed by Gliere's unfinished Violin Concerto, which was completed by one of his students.
Valse, Op 35 No 2
Christian Delafontaine (flute)
Marina Mourtazine-Chapochnikova (piano)
Gallo CD-894, Tr 6
Overture (Holiday at Ferghana, Op 75)
BBC Philharmonic
Vassily Sinaisky (conductor)
Chandos CHAN9518, Tr 7
Cello Concerto, Op 87 (Allegro vivace)
Quirine Viersen (cello)
Flemish Philharmonic
Marc Soustrot (conductor)
Talent DOM292996, Tr 3
Anticipation/Beginning of the Storm; Hymn to the Great City (Bronze Horseman Suite, Op 89a)
BBC Philharmonic
Edward Downes (conductor)
Chandos CHAN9379, Trs 12-13
Night Comes, Op 50 No 1
Ekaterina Sementchuk (mezzo-soprano)
Larissa Gergieva (piano)
Harmonia Mundi HMN911881, Tr 17
Violin Concerto in G minor, Op 100 (completed and orchestrated by Lyatoshinsky)
Yuko Nishino (violin)
Philharmonia Orchestra
Yondani Butt (conductor)
ASV CD DCA 1129, Tr 1.
More episodes
Next
You are at the last episode