Main content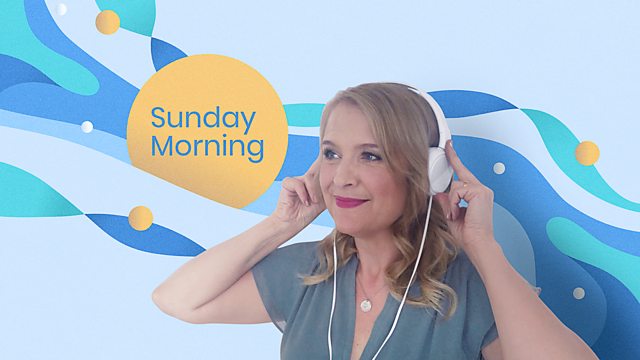 Purcell Weekend
Iain presents some of his favourite Purcell recordings and works by composers with links to Purcell. Music includes Croft's Jubilate in D as well as Britten.
As part of BBC Radio 3's Purcell Weekend, Iain presents some of his favourite Purcell recordings and works by others with links to the composer. He is joined by Julian Philips, who offers his own composer's perspective on why Purcell's contribution to the canon was unique and so great.
Music includes Croft's Jubilate in D, Britten's Young Person's Guide to the Orchestra and works performed by the David Rees-Williams Trio.
Purcell: Music for a While
David Rees-Williams Trio
BBC LJ30032 Track 1
5.50
Matthew Locke: 5th Consort of Fower Parts, G minor
Hesperion XX
Astree E8519 Tracks 17-20
9.50
Tippett: Adagio from First Symphony
Bournemouth Symphony Orchestra/Richard Hickox
Chandos CHAN9333 Track 2
12.00
Purcell: The Yorkshire Feast Song (excerpt)
Charles Daniels / Kings Consort / Robert King
Hyperion CDA66587 Tracks 1 and 9
7.05
Britten: A Midsummer Night's Dream: I know a bank
Alfred Deller / London Symphony Orchestra / Benjamin Britten
Decca London CD1 Track 6
4.10
Purcell: Fantazia upon 1 note
Fretwork
Virgin Classics VC5450622 Track 14
3.00
Knussen: Upon one note, fantazia after Purcell (1995)
Michael Collins / Clio Gould / John Constable / Christopher van Kampen / Paul Silverthorne / London Sinfonietta / Oliver Knussen (conductor)
DG 449 572-2 Track 19
3.00
Tippett: Boyhood's End
John Mark Ainsley (tenor) / Iain Burnside (piano)
SIGNUM SIGCD 066 Track 9
12.30
Byrd: Bow Thine Ear
Cambridge Singers, John Rutter (director)
Collegium Records COLCD107 Track 10
4.05
Purcell: When I am laid in earth
David Rees-Williams Trio
BBCLJ30032 Track 5
7.45
William Croft: Jubilate in D Major
Choir of St Paul's Cathedral/ Parley of Instruments/John Scott (conductor)
Hyperion CDA66606 Tracks 26-30
11.50.
Folk on Sunday Morning – Sarah Walker introduces five outstanding tracks
Ten reasons to love nostalgic music