Main content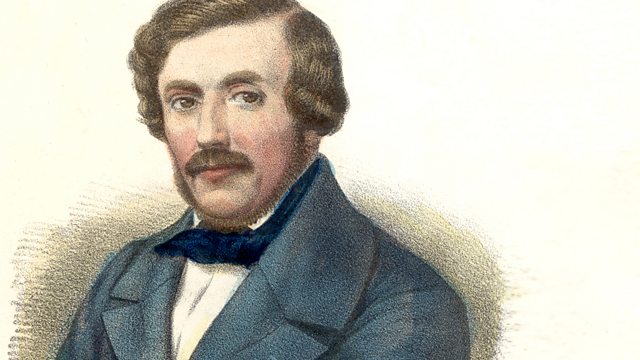 Donald Macleod explores Donizetti's Neapolitan years and an early taste of first local, then international success. With excerpts from Lucia di Lammermoor and L'elisir d'amore.
Donald Macleod explores Donizetti's life and work, focusing on his time working at the San Carlo Opera House in Naples as house composer. It was a crucial period in his career and during the 20-odd years he spent in the city, his fame spread from the heel of Italy to the Americas.
Including excerpts from two early works - L'ajo nell'imbarazzo and Il Paria; his watershed success Anna Bolena; and two hardy perennials - L'elisir d'amore and Lucia di Lammermoor.
La fama garrula (L'ajo nell'imbarazzo/The Tutor Embarrassed - 1824, Act 2)
Don Gregorio ...... Enzo Dara
Enrico ...... Paolo Barbacini
Gilda ...... Luciana Serra
Orchestra del Teatro Regio di Torino
Bruno Campanella (conductor)
Warner Fonit 3984 29178-2, Tr 6
Ei Stesso!; Ah! Come Non Seguirti (Il Paria/The Outcast - 1828, Act 2, Sc 3)
Neala ...... Patrizia Cigna
Idamore ...... Filippo Pina Castiglioni
Orchestra Pro Arte Marche
Marco Berdondini (conductor)
Bongiovanni GB 2300/1-2, Trs 3-4
Si taciturna e mesta; Deh! non voler costringere; Come, innocente giovane; Non v'ha sguardo cui sia dato (Anna Bolena - 1830, Act 1, Sc 1)
Smeton ...... Bernadette Manca di Nissa
Anna ...... Joan Sutherland
Giovanna ...... Susanne Mentzer
Orchestra and Chorus of the Welsh National Opera
Richard Bonynge (conductor)
Decca 421 096-2, CD 1 Trs 5-7
Una furtiva lagrima; Eccola. Oh! qual le accresce belta; Prendi, per me sei libero (L'elisir d'amore - 1832, Act 2)
Adina ...... Mariella Devia
Nemorino ...... Roberto Alagna
Belcore ...... Pietro Spagnoli
Dulcamara ...... Bruno Pratico'
Giannetta ...... Francesca Provvisionato
Tallis Chamber Choir
English Chamber Orchestra
Marcello Viotti (conductor)
Erato 4509-91701-2, CD 2 Trs 11-13
Chi Mifrena In Tal Momento?; T'allontana, Sciagurato... Rispettate In Me Dio...; Sconsigliato! In Queste Porte Chi Ti Guida?; Esci, Fuggi, Il Furor Che Mi Accende (Lucia di Lammermoor - 1835, Act 2, Sc 2)
Edgardo ...... Giuseppe di Stefano
Enrico ...... Tito Gobbi
Lucia ...... Maria Callas
Raimondo ...... Raffaele Arie
Arturo ...... Valiano Natali
Alisa ...... Anna Maria Canali
Orchestra e Coro del Maggio Musicale Fiorentino
Tullio Serafin (conductor)
EMI 7 69980 2, CD 2 Trs 10-13.
More episodes
Previous
You are at the first episode