Main content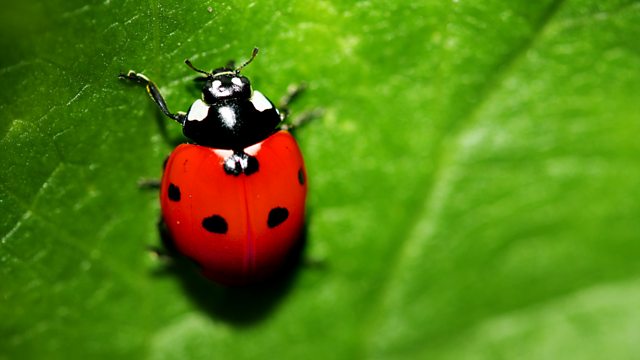 Insects
A selection of poetry and music on the theme of insects. With poems by Ted Hughes, Emily Dickinson and Pablo Neruda, and music by Roussel, Bartok and Martin Carthy.
They creep upon the earth, and buzz and flit above us in the air, but we rarely think of them. This week's Words and Music is devoted to the tiny invertebrate world of insects, and the beauty and variation to be found within.
The grasshopper singing on a summer is celebrated by Josquin's frotolla El Grillo, and the slow patient progress of a snail reflected by Thom Gunn's poem Considering The Snail. We certainly notice insects that bother us, provoking ire in D H Lawrence's The Mosquito, and Robert Burns's To A Louse, but the invertebrate kingdom brings us great joy as well, through the beauty of butterflies and the industry of bees. Ewan Bailey and Rachel Atkins read poetry to lead us through this minute, mysterious world. (Rpt).