Main content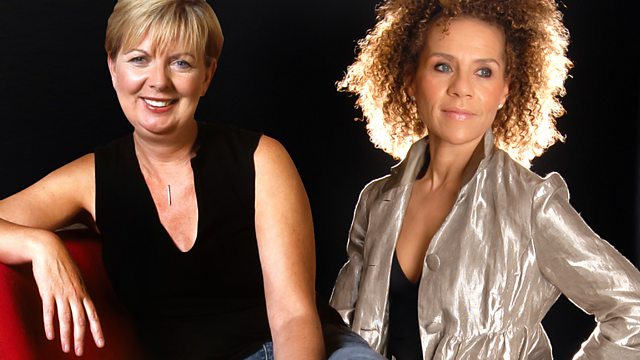 Chi-chi Nwanoku
Chi-chi Nwanoku introduces a selection of Radio 3 listeners' requests, including music by Bliss, Adrian Jack, Vivaldi, Piazzolla, Messiaen, Moeran and Paderewski.
Chi-chi Nwanoku presents a selection of Radio 3 listeners' requests, featuring a quartet by a critic-turned-composer, a piano concerto from a composer-turned-Prime Minister, an interstellar call...and two very different depictions of Spring.
Address: Radio 3 Requests, BBC Wales, Cardiff CF5 2YQ
email: radio3requests@bbc.co.uk
Playlist:
Bliss: A Colour Symphony (II - Red)
BBC National Orchestra of Wales
Richard Hickox (conductor)
CHANDOS CHAN10380, Tr 2
Adrian Jack: String Quartet No 3 (1996)
Arditti String Quartet
DEUX ELLES DXL1116, Trs 1 to 4
Pergolesi: Grave; Stabat Mater Dolorosa (Stabat Mater)
Emma Kirkby (soprano)
James Bowman (countertenor)
The Academy of Ancient Music
Christopher Hogwood (conductor)
OISEAU LYRE 4256922, Tr 1
Shostakovich: Prelude and Fugue No 16 in B flat minor
Tatiana Nikolaeva (piano)
MELODIYA 74321198492, Disc 2, Tr 6
Vivaldi: Spring (The Four Seasons)
English Chamber Orchestra
Nigel Kennedy (violin/director)
EMI 5562352, Trs 1 to 3
Piazzolla: Primavera Portena/Spring in Buenos Aires (The Four Seasons)
Astor Piazzolla (bandoneon)
Piazzolla Band
BELLA MUSICA BMCD317031, Tr 9
EJ Moeran: Fantasy Quartet for oboe, violin, viola and cello
Members of the Vanburgh Quartet
Nicholas Daniel (oboe)
ASV CDDCA1045, Tr 6
Messiaen: Appel Interstellaire (Interstellar Call)
Jean-Jacques Justafre (horn)
DEUTSCHE GRAMMOPHON 4716172, Disc 1, Tr 6
Paderewski: Piano Concerto in A minor, Op 17
Janina Fialkowska (piano)
National Polish Radio Symphony Orchestra
Antoni Wit (conductor)
NAXOS 8554020, Trs 1 to 3.