Main content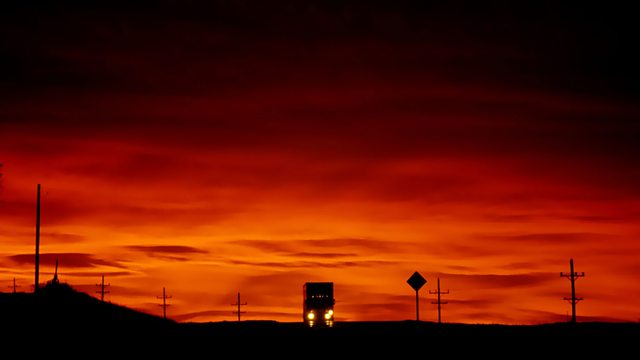 Jonathan Swain
Jonathan Swain spotlights CPE Bach, Mozart and Haydn, plus works by Dutsch, Rachmaninov, Ebner, Rubbra, Bach, Durante, Schumann, Vivaldi, Rathaus, Rossini and Dvorak.
With Jonathan Swain.
1.00am
Bach, Carl Philipp Emanuel (1714-1788): Sinfonia in D for two violins and continuo, H585
Les Adieux
1.11am
CPE Bach: Rondo in C minor for keyboard, Wq 59, No 4; Fantasia in C for keyboard, Wq 6
Alexei Lubimov (tangent piano)
1.24am
CPE Bach: Musikalisches Viererlei...und Clavierstucke verschiedener Art (excerpts); Fantasia in F sharp minor for keyboard, Wq 67
Alexei Lubimov (tangent piano)
1.40am
Mozart, Wolfgang Amadeus (1756-1791): Rondo in B flat for violin and orchestra, K269
Benjamin Schmid (violin)
The Danish Radio Concert Orchestra
Adam Fischer (conductor)
1.47am
Mozart, Wolfgang Amadeus (1756-1791): Fantasia in D minor for piano, K397; Piano Sonata in C minor K457
Alexei Lubimov (tangent piano)
2.10am
Haydn, Joseph (1732-1809): Concerto in E flat for trumpet and orchestra, H VIIe 1
Gyorgy Geiger (trumpet)
Hungarian Radio Orchestra
Andras Ligeti (conductor)
2.25am
Haydn: Four works for musical clock
2.30am
Haydn: Fantasia in C for piano, H XVII 4
Alexei Lubimov (tangent piano)
Alexei Lubimov playing the tangent piano was recorded at the Beursschouwburg, Brussels, Belgium, as part of the Klara Festival 2008.
2.37am
CPE Bach: Concerto in D for flute and strings, H426
Robert Aitken (flute)
CBC Vancouver Orchestra
Mario Bernardi (conductor)
3.00am
Dutsch, Otto (c.1823-1863): Overture (The Croatian Girl)
Danish Radio Concert Orchestra
Hannu Koivula (conductor)
3.13am
Rachmaninov, Sergei (1873-1943): Piano Sonata No 2 in B flat minor, Op 36
Aldo Ciccolini (piano)
3.32am
Ebner, Leopold (1769-1830): Trio in B flat
Zagreb Woodwind Trio
3.39am
Rubbra, Edmund (1901-1986): Trio in one movement, Op 68
The Hertz Trio
4.00am
Bach, Johann Sebastian (1685-1750): Concerto in F minor for keyboard and string orchestra, BWV 1056
Angela Hewitt (piano)
Norwegian Chamber Orchestra
4.10am
Mozart, Wolfgang Amadeus (1756-1791): Concert aria: Ch'io mi scordi di te...? Non temer, amato bene, K505
Andrea Rost (soprano)
Zoltan Kocsis (piano)
Hungarian National Philharmonic Orchestra
4.21am
Durante, Francesco (1684-1755): Concerto per quartetto for strings No 4 in E minor
Concerto Koln
4.32am
Schumann, Robert (1810-1856): Fantasiestucke for cello and piano, Op 73
Claudio Bohorquez (cello)
Marcus Groh (piano)
4.43am
Lassus, Orlande de (1532-1594): Pelli meae consumptis carnibus
The King's Singers
4.51am
Vivaldi, Antonio (1678-1741): Concerto in F for treble recorder, RV 442
Michael Schneider (recorder)
Camerata Koln
5.00am
Rathaus, Karol (1895-1954): Prelude and gigue in A for orchestra, Op 44
Polish Radio National Symphony Orchestra in Katowice
Joel Stuben (conductor)
5.09am
Sweelinck, Jan Pieterszoon (1562-1621): Psalm 23 (5 Psalms of David)
Netherlands Chamber Choir
Philippe Herreweghe (conductor)
5.17am
Mozart, Wolfgang Amadeus (1756-1791): Sonata in G for violin and keyboard, K301
Julie Eskaer (violin)
Janjz Zapolsky (piano)
5.31am
Rossini, Gioachino (1792-1868): Sonata No 1 in G for string orchestra
Romanian National Chamber Orchestra
Ludovic Bacs (conductor)
5.44am
Liszt, Franz (1811-1886): Rhapsodie espagnole, S254
Richard Raymond (piano)
5.59am
Williams, Grace (1906-1977): Sea Sketches
Manitoba Chamber Orchestra
Roy Goodman (conductor)
6.18am
Dvorak, Antonin (1841-1904): String Quartet No 12 in F, Op 96 (American)
Prague Quartet
6.41am
Bach, Johann Sebastian (1685-1750): Suite No 2 in B minor for orchestra, BWV 1067
Rachael Brown (flute)
Concerto Copenhagen
Lars Ulrik Mortensen (director).