Main content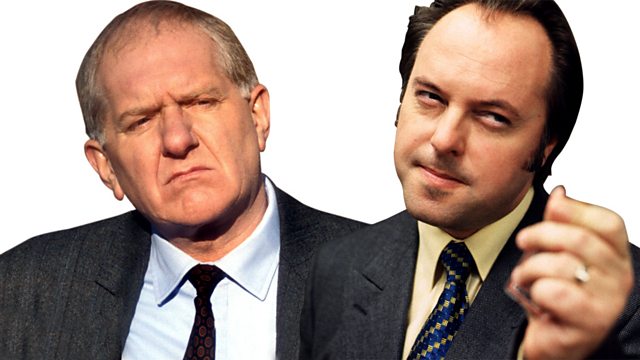 Angry Riley's on a course, putting him on the trail of a familiar ex-con from Hull. Stars Robert Daws and Duncan Preston.
Detective Riley is feeling angry for being sent on a 'speed awareness' workshop.
But that puts him on the trail of ex-con from the old days in Hull - womanising rip-off merchant Frank Butters...
Brian B Thompson's detective series about the ill-matched duo is set in Leeds.
Starring Robert Daws as D.I. Trueman, Duncan Preston as D.S. Riley, Sam Dale as Frank Butters, Christine Kavanagh as Melanie, John Dougal as Eric Simonelli, Miranda Keeling as Inez and Jasmine Callan as Svetlana.
The duo began life on BBC Radio 4 in 2002, with Detective Inspector Trueman called back to work after a nervous breakdown in order to solve a high profile murder case, backed up by Detective Superintendent Riley. This was followed by three new plays in 2005.
Director: Toby Swift
Made for BBC 7 and first broadcast in 2007.
More episodes
Next
You are at the last episode