Main content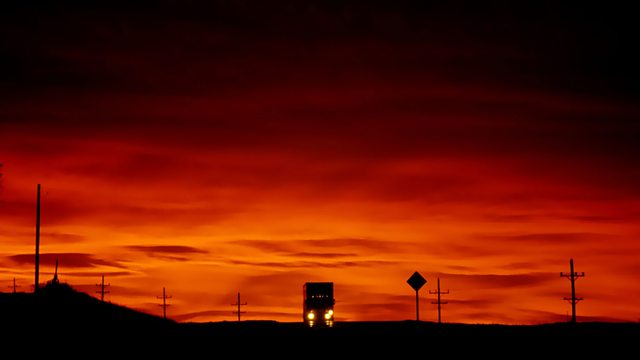 Jonathan Swain
Jonathan Swain features a trio of works by Mussorgsky, plus music by Peeters, Schumann, Beethoven, Norman, Chopin, Ravel, Marcello, Mozart, Dvorak, Hellendaal, Thomas and Debussy.
With Jonathan Swain.
1.00am
Mussorgsky, Modest (1839-1881), orch Rimsky-Korsakov: St John's Night on the Bare Mountain
Bulgarian National Radio Symphony Orchestra
Alexander Vladigerov (conductor)
1.12am
Mussorgsky, orch Ravel: Pictures at an Exhibition
Sofia Symphony Orchestra
Ivan Marinov (conductor)
1.46am
Mussorgsky: Prelude and Dance of the Persian Slaves (Khovanschina)
Sofia Symphony Orchestra
Ivan Marinov (conductor)
2.00am
Peeters, Flor (1903-1986): Missa Festiva - for mixed choir and organ, Op 62
Peter Pieters (organ)
Flemish Radio Choir
Vic Nees (director)
2.27am
Schumann, Robert (1810-1856): Symphonic Etudes
Mikhail Pletnev (piano)
3.00am
Beethoven, Ludwig van (1770-1827): Concerto No 3 in C minor for piano and orchestra, Op 37
Jacob Bogaart (piano)
Netherlands Radio Chamber Orchestra
Ernest Bour (conductor)
3.34am
Norman, Ludvig (1831-1885): String sextet in A, Op 18
Stockholm String Sextet
4.01am
Suppe, Franz von (1819-1895): Overture (The Light Cavalry)
Slovenian Radio and Television Symphony Orchestra
Marko Munih (conductor)
4.09am
Chopin, Fryderyk (1810-1849): Rondo in E flat, Op 16
Ludmil Angelov (piano)
4.19am
Bach, Carl Philipp Emanuel (1714-1788): Sonata in A minor for flute and continuo, Wq 128
Robert Aiken (flute)
Colin Tilney (harpsichord)
Margaret Gay (cello)
4.29am
Vivaldi, Antonio (1678-1741): Kyrie eleison in G minor for double choir and orchestra, RV 587
Choir of Latvian Radio
Riga Chamber Players
Sigvards Klava (conductor)
4.39am
Ravel, Maurice (1875-1937): Tzigane - concert rhapsody for violin and piano
James Ehnes (violin)
Wendy Chen (piano)
4.50am
Marcello, Alessandro (1669-1747): Concerto in D minor
Jonathan Freeman-Attwood (trumpet)
Colm Carey (organ)
5.00am
Spohr, Louis (1784-1859): Fantasy, theme and variations in B minor on a theme of Danzi, Op 81
Laszlo Horvath (clarinet)
New Budapest String Quartet
5.09am
Mozart, Wolfgang Amadeus (1756-1791): Piano Sonata in C, K545 - arr Grieg for two pianos
Julie Adam, Daniel Herscovitch (pianos)
5.19am
Dvorak, Antonin (1841-1904): V Prirode (In Nature's Realm), Op 63
Danish National Radio Choir
Stefan Parkman (conductor)
5.32am
Hellendaal, Pieter (1721-1799): Concerto grosso in F for strings and continuo, Op 3, No 6
Combattimento Consort Amsterdam
5.45am
Thomas, John (1826-1913): Grand duet in E flat minor for two harps
Myong-ja Kwan
Hyon-son La (harps)
6.00am
Debussy, Claude (1862-1918): String Quartet in G minor, Op 10
Tilev String Quartet
6.26am
Mendelssohn, Felix (1809-1847): Symphony No 5 in D, Op 107 (Reformation)
Norwegian Radio Orchestra
Takuo Yuasa (conductor).