Main content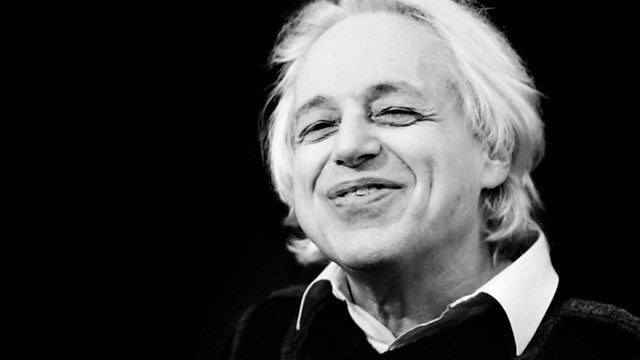 Gyorgy Ligeti (1923-2006). 2/5. Donald explores Ligeti's chamber music, including part of his Second String Quartet, his Chamber Concerto and his Horn Trio, a 'homage' to Brahms.
Donald Macleod is joined by composer, pianist and teacher George Benjamin to explore Ligeti's life and music. He introduces chamber music, including an excerpt from his Second String Quartet, in which the composer says he had tried to write music the way Cezanne painted; his Chamber Concerto, in which all 13 players are soloists; and his Horn Trio, written in 'homage' to Brahms. Asked to quote Brahms in his own work, Ligeti suggested with characteristic humour that he could use the note C.
Sonata for solo viola (1991-4) (4th mvt)
Nobuko Imai (viola)
BIS BIS-CD-1379/1380, CD 2 Tr 4
String Quartet No 2 (1968) (3rd, 4th mvts)
Lasalle Quartet:
Walter Levin, Henry Meyer (violins)
Peter Kamnitzer (viola)
Jack Kirstein (cello)
DG 474 327-2, Trs 20-21
Chamber Concerto (1965-70)
Ensemble Die Reihe, Wien
Friedrich Cerha (conductor)
Wergo WER 6903-2, Trs 1-4
Horn Trio (1982)
Saschko Gawriloff (violin)
Hermann Bauman (horn)
Eckart Besch (piano)
Wergo WER 6905-2, Trs 1-4.