Main content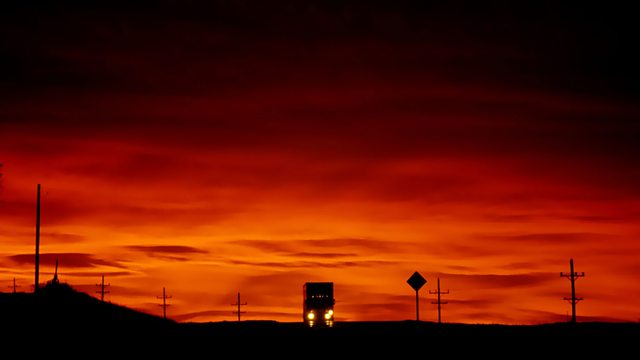 Jonathan Swain
Jonathan Swain presents music, including Beethoven, Bruckner, CPE Bach, Haydn, Hellendaal, Kuyper, Andriessen, Schubert, Ponchielli, Tchaikovsky, Saint-Saens, Milhaud and Glinka.
With Jonathan Swain.
1.00am
Beethoven, Ludwig van (1770-1827): Concerto No 4 in G for piano and orchestra, Op 58
Louis Lortie (piano)
Orchestre National de France
Kurt Masur (conductor)
1.37am
Beethoven, Ludwig van (1770-1827): 13 Variations on 'Es war einmal ein alter Mann' in A for piano, WoO 66; Nine Variations on 'Quant' e piu bello' by Paisiello for piano, WoO 69
Theo Bruins (piano)
1.57am
Bruckner, Anton (1824-1896): Os justi - gradual for eight voices
Mnemosyne Choir
Caroline Westgeest (director)
2.02am
Bruckner, Anton (1824-1895): Symphony No 3 in D minor
Orchestre National de France
Kurt Masur (conductor)
3.00am
Anon, attrib Bach, Johann Sebastian (1685-1750) or Bach, Johann Christoph (1642-1703): Ich lasse dich nicht - motet for double chorus and continuo, JS Bach - BWV a159
Cantus Colln
Konrad Junghanel (director)
3.05am
Bach, Carl Philipp Emanuel (1714-1788): Der Herr lebet - cantata, Wq 251
Barbara Schlick (soprano)
Hilke Helling (alto)
Wilfried Jochens (tenor)
Gotthold Schwarz (bass)
Das Kleine Konzert
Rheinische Kantorei
Hermann Max (conductor)
3.42am
Haydn, Joseph (1732-1809): String Quartet No 50 in B flat, H III 67
Talisker Quartet
4.02am
Haydn, Joseph (1732-1809): Der Sturm - madrigal for chorus and orchestra, H XXIVa 8
Netherlands Radio Choir
Netherlands Chamber Orchestra
Antoni Ros-Marba (conductor)
4.13am
Hellendaal, Pieter (1721-1799): Sonata No 8 in G for cello and continuo, Op 5
Jaap ter Linden (cello)
Ton Koopman (harpsichord)
Ageet Zweistra (cello continuo)
4.23am
Kuyper, Elisabeth (1877-1953): Der Pfeil und das Lied; Marienlied; Ich komme heim aus dem Sonnenland; Zwischen dir und mir; Herzendiebchen (6 Lieder, Op 17, Nos 1-5)
Irene Maessen (soprano)
Rachel Ann Morgan (mezzo-soprano)
Frans van Ruth (piano)
4.36am
Andriessen, Hendrik (1892-1981): Miroir de Peine - song cycle (1933) vers for voice and orchestra
Roberta Alexander (soprano)
The Netherlands Radio Chamber Orchestra
David Porcelijn (conductor)
4.50am
Schubert, Franz (1797-1828): Overture (Fierrabras, D796)
Netherlands Radio Chamber Orchestra
Hans Zender (conductor)
5.00am
Poulenc, Francis (1899-1963): Capriccio (Bal masque) - vers for two pianos
Wyneke Jordans, Leo van Doeselaar (pianos)
5.06am
Bersa, Blagoje (1873-1934): Capriccio-Scherzo, Op 25c
Croatian Radio Symphony Orchestra
Mladen Tarbuk (conductor)
5.15am
Merula, Tarquinio (1594-1665): Capriccio cromatico in G for keyboard
Rinaldo Alessandrini (harpsichord)
5.19am
Ponchielli, Amilcare (1834-1886): Capriccio for oboe and piano, Op 80
Wan-Soo Mok (oboe)
Hyun-Soo Chi (piano)
5.30am
Lorenzo, Leonardo de (1875-1962): Capriccio brillante for three flutes, Op 31
Vladislav Brunner, Juraj Brunner, Milan Brunner (flutes)
5.40am
Frescobaldi, Girolamo (1583-1643): Capriccio sopra la bassa fiamenga
Musica Fiata Koln
Roland Wilson (director)
5.45am
Tchaikovsky, Pyotr Il'yich (1840-1893): Capriccio Italien, Op 45
Oslo Philharmonic Orchestra
Andrey Boreyko (conductor)
6.01am
Marais, Marin (1656-1728): Caprice ou Sonate (Pieces de Viole - 4e Livre, Paris 1717)
Pierre Pitzl, Marcy Jean Brenner (violas da gamba)
Augusta Campagne (harpsichord)
6.07am
Roukens, Joey (b.1982): Un Cuadro de Yucatan
Janine Jansen (violin)
6.12am
Saint-Saens, Camille (1835-1921): Introduction and rondo capriccioso for violin and orchestra, Op 28
Moshe Hammer (violin)
Winnipeg Symphony Orchestra
Kazuhiro Koizumi (conductor)
6.21am
Milhaud, Darius (1892-1974): Three Rag caprices arr. for small orchestra, Op 78
CBC Vancouver Orchestra
Daniel Swift (conductor)
6.29am
Rachmaninov, Sergey (1873-1943): Caprice Bohemien, Op 12
Queensland Symphony Orchestra
Vladimir Verbitsky (conductor)
6.49am
Glinka, Mikhail Ivanovich (1804-1857): Capriccio brillante on the theme 'Jota Aragonesa' for orchestra (Spanish Overture No 1)
Slovak Radio Symphony Orchestra
Ondrej Lenard (conductor).