Main content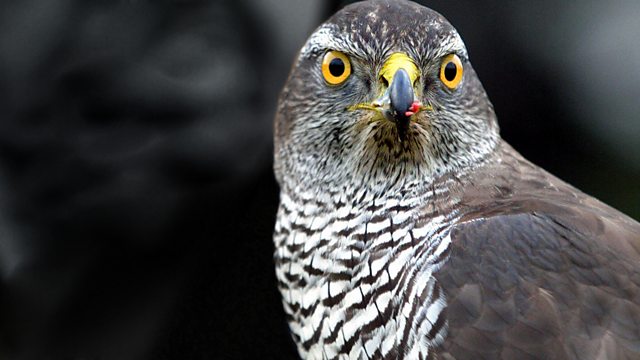 Poet, writer and falconer Helen Macdonald talks about rearing and training a female goshawk.
Our essay series follows the writer and falconer Helen Macdonald through a year of keeping a female goshawk. As well as being a diary of training a large and powerful bird of bird - keeping a hawk called Mabel in a house in Cambridge, walking through the streets with her on her fist, and flying her after rabbits - the series of talks is also a meditation on the place hawks and falcons have had in the human imagination for millennia, and particularly on another falconer, another goshawk keeper and writer - the novelist T.H. White best known for his series of Arthurian books - The Once and Future King. White wrote an extraordinary account of his goshawk experiences in the 1950s and Helen Macdonald's talks are a conversation with this near-mad book.
The language of falconry is rich and poetic. A mews was a cage or a building where captive hawks and falcons were kept. And Helen Macdonald's talks reflect on a wealth of themes - on home and flying from it, on killing things and English fascism, on what can be tamed and what cannot.
Producer : Tim Dee (R).
More episodes
Previous
You are at the first episode