Main content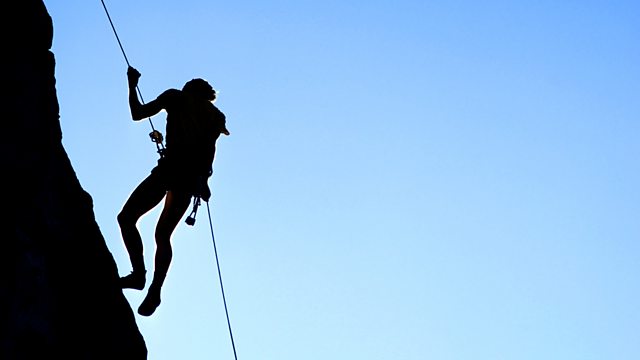 Sport
Ioan Meredith and Angela Wynter read poetry on the theme of sport, with work by Wordsworth, Byron, UA Fanthorpe and Gwyneth Lewis. With music by Elgar, Debussy and Prokofiev.
Elgar loved football, Debussy composed a tennis match, and Honegger wrote a musical game of rugby. Poet Laureates from William Wordsworth to Wole Soyinka and Gwyneth Lewis have all turned their pen to sporting passions. Sports crowds in return use music and song to raise their hopes and cheer on their flagging sporting heroes, from Sunderland FC, who come out to Prokofiev's Romeo and Juliet, to Liverpool FC's footballing anthem, 'You'll Never Walk Alone'.
Words and Music this week explores the world of sport. The original Greek Games had their origins in a poetic and musical tradition, and sport - the human endeavour, the triumphs and failures - continues to hold a fascination for writers and composers.
From the obvious sporting worlds of cricket and rugby to the more esoteric, like hang gliding and rock climbing, Ioan Meredith and Angela Wynter read poetry from Ian McMillan to Jean Binta Breeze, with music from Ives, Ravel and Holst, the New Zealand All Blacks and Liverpool FC's triumphant Kop.
Music Played
Timings (where shown) are from the start of the programme in hours and minutes
Lewis Carroll

Alice in Wonderland extract read by Angela Wynter

Classified Football Results

Reader: James Alexander Gordon (BBC sound archive)

Ian Mcmillan

Home Support read by Ian McMillan

Simon Armitage

The Catch 1992 read by Ioan Meredith

The Haka

The New Zealand rugby team (BBC Sports Archive)

Gwyneth Lewis

Reply to the Haka read by Ioan Meredith

UA Fanthorpe

Hang Gliders in January read by Angela Wynter

Prageeta Sharma

Ode to Badminton read by Angela Wynter

SJ Litherland

Bad Light read by Angela Wynter

Sir Henry Newbolt

Vitai Lampada ("They Pass On The Torch of Life") read by Ioan Meredith

Wole Soyinka

Muhammad Ali at the Ringside, 1985 read by Wole Soyinka (Our Souls have Grown Deep Like Rivers) RHINO RHI780122, CD 2 Tr 1

Jean Binta Breeze

On Cricket, Sex and Housework read by Angela Wynter

Seamus Heaney

The Salmon Fisher to the Salmon read by Ioan Meredith

Ted Hughes

Pike read by Ted Hughes (Hughes, Ted: Reading his Own Poetry) HARPER COLLINS HCCD 1165, Track: Tr 9

David Craig

Into Rock read by Angela Wynter

William Wordsworth

Ice-skating extract from The Prelude read by Ioan Meredith

Douglas Dunn

In Ten Seconds read by Ioan Meredith