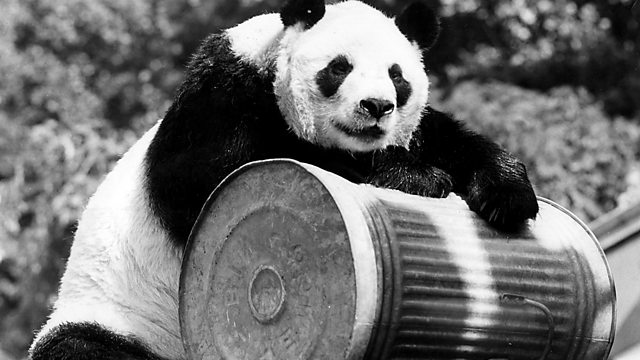 Chi-Chi: Panda Ambassador
Naturalist and journalist Henry Nicholls traces the story of Chi-Chi the panda, now stuffed and displayed at the Natural History Museum in London, but once celebrated in global headlines.
He learns more from zoologist Desmond Morris, the man responsible for bringing the baby panda Chi Chi to London Zoo. Henry also travels to Schonbrunn Zoo in Vienna to see how pandas are bred today in captivity, and discovers that the events of Chi-Chi's life have had global implications that go far beyond the panda world.
Featuring contributions from Polly Parry of the Natural History Museum, David Norman of the World Wildlife Fund, Eveline Dungl, curator of Schonbrunn Zoo and Wang Tiejun of the Chinese panda breeding programme.