Main content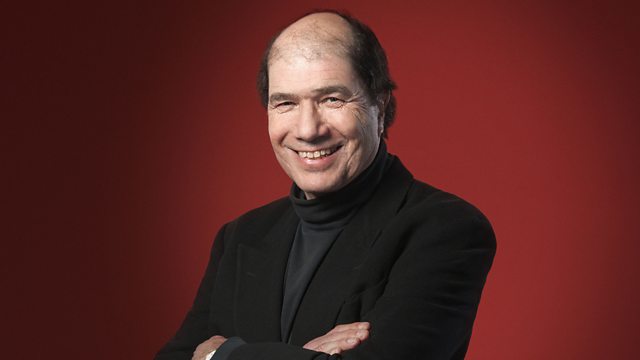 Clive Stafford Smith
Michael Berkeley's guest is civil rights lawyer Clive Stafford Smith, who chooses gospel choir music, Peter Gabriel, as well as works by Rossini, Bach and Tallis.
Michael Berkeley's guest is Clive Stafford Smith, director of the organisation Reprieve, which specialises in providing legal assistance to Death Row cases in the USA, and to detainees at Guantanamo Bay. Many of his musical choices are influenced by his work, including a gospel choir singing Jesus Dropped the Charges, Peter Gabriel's Biko and Sunshine on Leith by The Proclaimers. He also chooses music by Bach, Rossini and Thomas Tallis.
M Berkeley: The Wakeful Poet (Music from Chaucer) (pub OUP)
Beaux-Arts Brass Quintet
BBQ BBQ 003 T10 00 25
Rossini: Largo al Factotum (from The Barber of Seville, Act 1, scene 1)
Sesto Bruscantini (Figaro), RPO/Vittorio Gui
Rossini The Barber of Seville EMI 764162-2 CD1 T7 04.45
Luther 'Houserocker' Johnson: Little Car Blues
Takin' a Bite Outta the Blues ICHIBAN RECORDS ICH 1060 T1 04.32
Thomas Tallis: Spem in Alium
Winchester Cathedral Choir, Winchester College Quiristers, Vocal Arts/David Hill
Thomas Tallis HYPERION CDA 66400 T11 11.04
The O'Neal Twins and the Interfaith Choir: Jesus Dropped the Charges
Say Amen, Somebody DRG CDXP12584 T9 04.23
fades to
Peter Gabriel: Biko
Peter Gabriel CHARISMA PGCD3 T10 07.25
fades to
Bach, arr Munchinger: Jesu Joy of Man's Desiring (from Cantata No 147)
The Stuttgart CO/Karl Munchinger
18th Century Miinatures DECCA 417 781-2 T4 03.00
fades to
The Proclaimers Sunshine on Leith (Reid/Reid)
The Best Of PERSEVERE 391238-2 T11 05.12.