Main content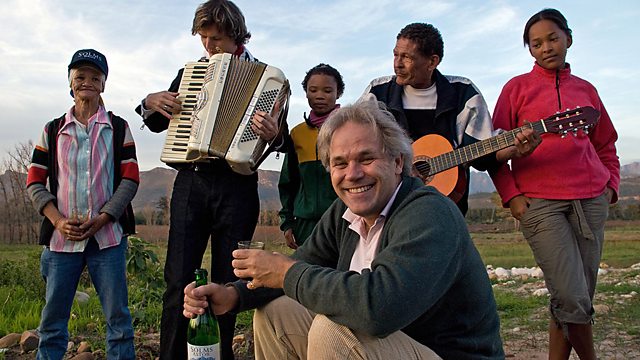 Documentary series about the wine industry looks at its importance to South Africa's identity and future via two remarkable wine producers, Oupa Rangaka and Mark Solms.
Documentary series about wine looks at the importance of the industry to South Africa's future and why, despite a history that stretches back to the 17th century, it still hasn't decided what its identity should be.
Oupa Rangaka and Mark Solms are two unlikely wine producers. Six years ago, Oupa, a retired philosophy professor, didn't even drink wine, let alone make it. Today he and his family, including three-year-old grandson Kwena, are the only black people to own a vineyard in South Africa. Its survival depends on their ongoing relationship with Marks and Spencer and convincing the judges at London's International Wine Challenge that their pinotage passes muster.
Mark is a world-renowned neuroscientist who inherited the family business, and is struggling to reconcile his idealistic plans for the farm with the practical realities of post-apartheid South Africa.
Via the struggles of these two remarkable men, wine becomes a prism through which to view the current state of the Rainbow Nation.
More episodes
Next
You are at the last episode