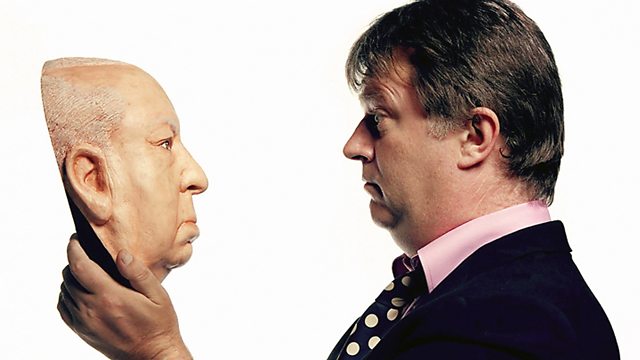 Paul Merton Looks at Alfred Hitchcock
Documentary in which Paul Merton explores Alfred Hitchcock's early British films.
These moody features - some silents such as The Lodger and others talkies like Blackmail - provided the essential cinematic DNA for his rise to prominence as Hollywood's 'master of suspense'.
Merton sees Hitchcock as a man immersed in the visual language of cinema, who understood how to use camera movement and lighting for dramatic effect. For Hitchcock, heavily influenced by the German expressionist cinema, the pictures would always be more important than the dialogue.
Using clips and previously unseen archive interviews with Hitchcock, Merton weaves together a playful narrative of the director's early career and macabre world, revealing a man with a great sense of humour.
He talks to those who knew and worked with Hitchcock, including actress Anna Massey, director Roy Ward Baker, Hitchcock's official biographer John Russell Taylor and the great cinematographer Gil Taylor, the latter about working on two Hitchcock films at either end of his career - Number Seventeen in 1932 and Frenzy in 1972.
Credits
| Role | Contributor |
| --- | --- |
| Presenter | Paul Merton |
| Producer | Kate Broome |
| Executive Producer | Michael Poole |
| Director | Paul Merton |
| Writer | Paul Merton |
| Writer | Suki Webster |