Main content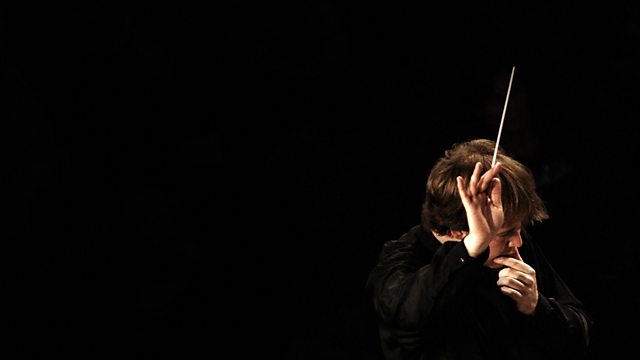 BBC SO - Salome
BBC SO under Lionel Bringuier perform Strauss: Dance of the Seven Veils. Chopin: Piano Concerto No 2 (Nelson Freire, piano). Ravel: La valse. Schmitt: La Tragedie de Salome.
Petroc Trelawny presents a concert given at London's Barbican Hall, with the BBC Symphony Orchestra under Lionel Bringuier performing Strauss's Dance of the Seven Veils from his one-act opera Salome.
A setting of Oscar Wilde's lyric drama, which drew inspiration from French symbolism and the writings of Stephane Mallarme, Strauss's work dodged the censor in spite of its provocative Dance of the Seven Veils to make headway in the opera house long before Wilde's play was permitted on the stage. The 'Salome craze', which swept like wildfire across fin-de-siecle Europe, inspired everything from Isadora Duncan's erotic dancing to Florent Schmitt's ballet La tragedie de Salome, a precursor to Stravinsky's Rite of Spring.
Strauss: Dance of the Seven Veils (Salome)
Chopin: Piano Concerto No 2 in F minor
Ravel: La valse
Schmitt: La Tragedie de Salome
Nelson Freire (piano)
BBC Symphony Orchestra
Lionel Bringuier (conductor)
Followed by a focus on music written in Vienna around the year 1900:
Berg: Seven Early Songs
Melanie Diener (soprano)
SWR Symphony Orchestra
Michael Gielen (conductor).
Recorded:
21st June 2008 at Rolf Bohme Hall,
Concert House Freiburg
Mahler: Symphony no. 5,
4th movement; Adagietto
Recorded: 13th June 2007 at Risor Church
Mahler: Ging heut morgens ubers Feld
Mahler - piano
GOLDEN LEGACY OF RECORDED MUS 101 1/1
Mahler: Symphony no. 4 in G major for soprano and orchestra, 4th movement
Mahler - piano
Yvonne Kenny - soprano
GOLDEN LEGACY OF RECORDED MUS 101 1/7