Main content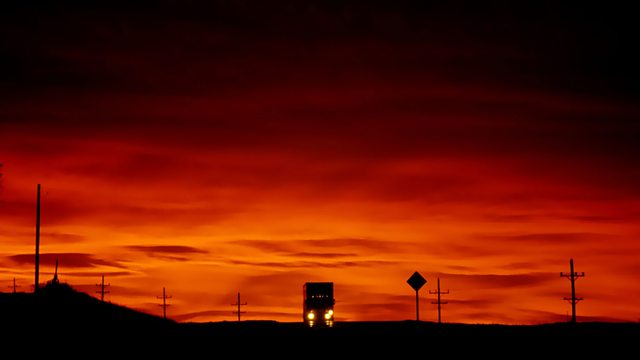 06/03/2009
John Shea presents a clutch of works by Mendelssohn, plus music from Brahms, Schumann, Schoenberg, Mozart, Chopin, Tchaikovsky, Sweelinck, Svendsen, Muffat and Handel.
With John Shea.
1.00am
Mendelssohn, Felix (1809-1847): Overture (Calm sea and a prosperous voyage, Op 27)
Bergen Philharmonic Orchestra
Simone Young (conductor)
1.15am
Mendelssohn, Felix (1809-1847): Concerto in D minor for violin, piano and string orchestra
Leonidas Kavakos (violin)
Enrico Pace (piano)
Risor Festival Strings
1.52am
Mendelssohn, Felix (1809-1847): Overture (St Paul, Op 36)
Rietze Smits (organ)
2.01am
Mendelssohn, Felix (1809-1847): Three Psalms, Op 78
Chamber Choir AVE
Andraz Hauptman (conductor)
2.22am
Mendelssohn, Felix (1809-1847): Symphony No 5 in D, Op 107 (Reformation)
Norwegian Radio Orchestra
Vytautas Lukocius (conductor)
2.51am
Mendelssohn, Felix (1809-1847): 3 Etudes, Op 104
Sylviane Deferne (piano)
3.00am
Brahms, Johannes (1833-1897): Clarinet quintet in B minor, Op 115
Thomas Friedli (clarinet)
Quartet Sine Nomine
3.38am
Schumann, Clara (1819-1896): 4 Pieces fugitives, Op 15
Angela Cheng (piano)
3.52am
Schoenberg, Arnold (1874-1951): Friede auf Erden for chorus, Op 13
Erik Westbergs Vocal Ensemble
4.02am
Mozart, Wolfgang Amadeus (1756-1791): Symphony No 17 in G, K129
The Amadeus Polish Radio Chamber Orchestra in Poznan
Agnieszka Duczmal (conductor)
4.20am
Chopin, Fryderyk (1810-1849): Waltz in A minor, Op 34, No 2
Sergei Terentjev (piano)
4.26am
Tchaikovsky, Piotr Il'yich (1840-1893): Introduction; waltz (Eugene Onegin)
BBC Philharmonic
Vassily Sinaisky (conductor)
4.34am
Sweelinck, Jan Pieterszoon (1562-1621): Psalm 110: Le Toutpuissant a mon seigneur et maistre
Netherlands Chamber Choir
Peter Phillips (conductor)
4.42am
Svendsen, Johan (1840-1911): Romance in G for violin and orchestra, Op 26
Julia Fischer (violin)
Bergen Philharmonic Orchestra
Christopher Warren-Green (conductor)
4.51am
Chopin: Rondo a la Mazur in F for piano, Op 5
Ludmil Angelov (piano)
5.00am
Muffat, Georg (1653-1704): Sonata, ballo, grave, presto and menuet (Concerto XI in E minor - Delirrium amoris)
L'Orfeo Barockorchester
Michi Gaigg (director)
5.07am
Moniuszko, Stanisław (1819-1872) orch. Zygmunt Noskowski: Polonaise in E flat
Polish Radio Symphony Orchestra
Jerzy Katlewicz (conductor)
5.14am
Handel, Georg Frideric (1685-1759): Aria with variations (Piano Suite No 5 in E, HWV 430 - The harmonious blacksmith)
Marian Pivka (piano)
5.19am
Part, Arvo (b.1935): The Woman with the Alabaster box
Erik Westbergs Vocal Ensemble
5.26am
Schenck, Johann (1660-c.1712): Sonata in F sharp minor, Op 9, No 3 (L'echo du Danube)
Berliner Konzert
5.43am
Granados, Enrique (1867-1916) arr. Chris Paul Harman: The Maiden and the Nightingale
Isabel Bayrakdarian (soprano)
Bryan Epperson, Maurizio Baccante, Roman Borys, Simon Fryer, David Hetherington, Roberta Jansen, Paul Widner, Thomas Wiebe, Winona Zelenka (cellos)
5.50am
Bizet, Georges (1838-1875): Carmen Suite No 2
Slovenian Radio and Television Symphony Orchestra
Marko Munih (conductor)
6.07am
Bach, Johann Sebastian (1685-1750) arr. Mozart: Adagio and Fugue in G minor (after BWV 883)
Benjamin Nabarro (violin)
Simon Crawford-Phillips (piano)
Leopold String Trio
6.13am
Mozart, Wolfgang Amadeus (1756-1791): Duos (Don Giovanni - arr for two cellos)
Duo Fouquet
6.19am
Ravel, Maurice (1875-1937): Piano trio in A minor
Bernt Lysell (violin)
Mats Rondin (cello)
Bengt-Ake Lundin (piano)
6.46am
Torres, Jose de (c.1670-1738): Cantada al Santisimo 'Afectos amantes'
Marta Almanjano (soprano)
Al Ayre Espanol
Eduardo Lopez Banzo (conductor).