Main content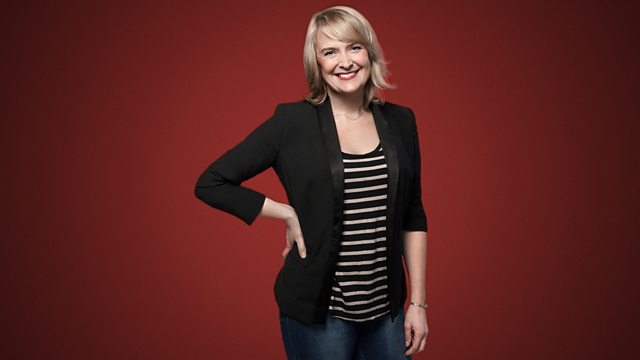 Classical Music in Film Soundtracks
Iain explores the use of classical composers' music in film soundtracks, focusing on Bach, Mozart and Rachmaninov, as well as pioneers such as Korngold and Shostakovich.
Iain explores the use of classical composers' music in film soundtracks.
Korngold: Titles/Spain/Slaves from The Sea Hawk suite
BBC Philharmonic Orchestra/ Yuri Torchinsky (leader)/ Rumon Gamba (conducting) Chandos CHAN10438
Franz Waxman: Tristan and Isolde Fantasy - from Humoresque
Stephen Bryant/Simon Mulligan/BBCSO/Leonard Slatkin, BBCMusic BBCMM234
Horrman/Livingston/Lampl arranged by Nelson Riddle: Close to you
Frank Sinatra/Hollywood String Quartet/ Nelson Riddle (conducting)
Capitol 72453 33743 27
Ibert: Death of Lady Macbeth
Slovak Radio Symphony Orchestra/Adriano (conducting)
Marco Polo 8.223287
Miklos Rozsa: The Dream Sequence, The Mountain Lodge
from Soundtrack to Spellbound
National Philharmonic Orchestra/ Charles Gerhardt (conductor)
RCA GD80911
Pierre Vellones: Vitamines - one of Two Pieces for Columbia
Maurice Martenot/ The Ensemble Martenot/ Marcel Cariven (conductor)
ARCHIVES APV 1997 - 001
Cynthia Millar: 'Explorers' from soundtrack "Three Wishes"
London session orchestra / Cynthia Millar Conducting
Publisher Rysher Music Inc.CA
Magnatone MGT-107-2.
Elmer Bernstein: A Rage in Harlem
Original Soundtrack Recording
Varèse Sarabande VSD5325
Richard Rodney Bennett: Title Music from Tender is the Night
John Harle (Saxophone)/ Cynthia Millar (Ondes Martinot)/
BBC Enterprises REB582
Rachmaninoff : Adagio sostenuto from Piano Concerto No 2, Op 18
Leif Ove Andsnes (piano)/, Berlin Philharmoniker/Antonio Pappano
EMI 4748132
Ligeti: Lux Aeterna
North German Hamburg Radio Symphony Orchestra Chorus/ Helmut Franz (dir)
DG 4232442
Milhaud: 3 Waltzes from Madame Bovary
Boaz Sharon (piano)
Unicorn DKPCD9155
Takemitsu: 'So Eddie witnessed the murder' from Rising Sun the Film Soundtrack
Orchestra provided by Tokyo Concerts Inc/Hiroyvki Iwaki
Arista 07822110032
Shostakovich: Jazz Suite No. 2 'Little Polka/Lyric Waltz/Finale'
Novosibirsk Philharmonic Orchestra/ Arnold Katz
Russian Season Rus788164
Bernstein: Symphonic Suite On the Waterfront
New York Philharmonic / Leonard Bernstein
CBS CD42263.
Folk on Sunday Morning – Sarah Walker introduces five outstanding tracks
Ten reasons to love nostalgic music