Main content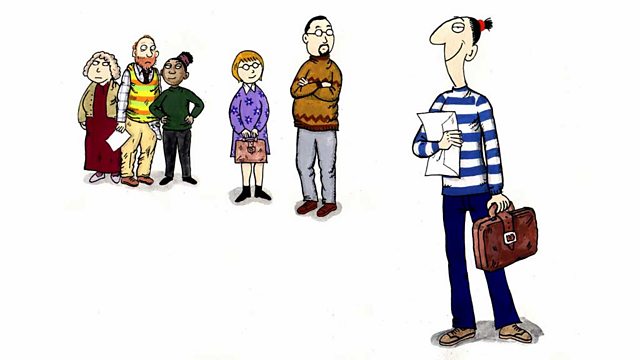 Clare has a new student, Brian has football problems and the Centre is the subject of a movie. With Nina Conti. From March 2009.
Clare has a new trainee social worker to break-in, Brian has football problems, plus the family centre is the focus of a documentary film.
Sally Phillips plays Clare Barker the social worker with all the politically correct jargon but none of the practical solutions.
Clare ..... Sally Phillips
Brian ..... Alex Lowe
Helen ..... Liza Tarbuck
Ray ..... Richard Lumsden
Megan/Nali ..... Nina Conti
Irene ..... Ellen Thomas
Simon ..... Andrew Wincott
Colette/Mrs Cook ..... Anna Bengo
Catriona ..... Alex Tregear
Written by Harry Venning and David Ramsden.
Producer: Katie Tyrrell
First broadcast on BBC Radio 4 in March 2009.