Main content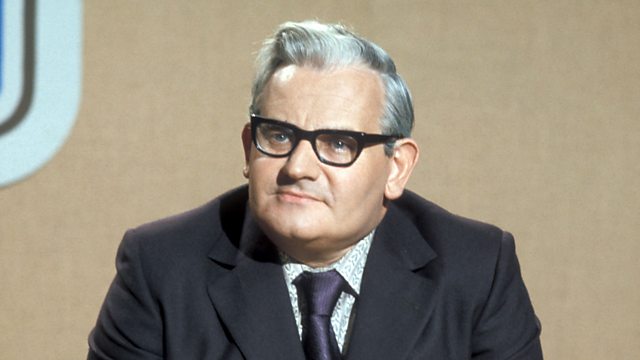 From 13/8/1972
A musing pianist and a two-headed 'Great Eccentric'. Sketch comedy with Ronnie Barker and Pauline Yates. From August 1972.
A musing pianist, a two-headed 'Great Eccentric' and Is the Age of Chivalry dead?
A sequential entertainment for radio starring Ronnie Barker.
With Terence Brady and Pauline Yates. Pianist: Gordon Langford.
Written by Chris Allen, David Climie and Gordon Langford, Jim Eldridge, John Graham, Alan Hutchison, Chris Miller, Richard Murdoch, Allan Scott and Chris Bryant, Gerald Wiley and Stan Wootton.
Producer John Fawcett-Wilson
First broadcast on BBC Radio 4 in August 1972.