Main content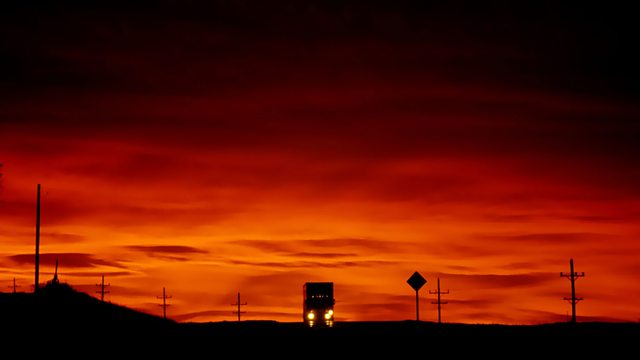 23/02/2009
John Shea presents Stradella's Oratorio, plus works by Liszt, Debussy, Vivaldi, CPE Bach, Veracini, Brahms, Schubert, Tchaikovsky, Rodrigo, Falla, Bach, Fodor and Madetoja.
With John Shea.
1.00am
Stradella, Alessandro (1644-1682): Oratorio: San Giovanni Battista
Herodiade's daughter ...... Ann Monoyios (soprano)
Herodiade, the mother ...... Mechthild Bach (soprano)
John the Baptist ...... David Cordier (alto)
Counsellor ...... Christoph Pregardien (tenor)
Herod ...... Michael Schopper (bass)
La Stagione
Michael Schneider (conductor)
2.17am
Liszt, Franz (1811-1886): 2 Legendes, S175
Richard Raymond (piano)
2.37am
Marais, Marin (1656-1728): La Sonnerie de Sainte-Genevieve du Mont de Paris for violin, bass viol and continuo
Ricercar Consort
Henri Ledroit (conductor)
2.46am
Mendelssohn, Felix (1809-1847): For He shall give his angels (Elijah, Op 70)
Toronto Mendelssohn Choir
Halle Orchestra
Andrew Davis (conductor)
2.49am
Debussy, Claude (1862-1918): Danse sacree et danse profane for harp and strings
Eva Maros (harp)
Hungarian Radio Orchestra
3.00am
Fougstedt, Nils-Eric (1910-1961): Concert Overture
Finnish Radio Symphony Orchestra
Jukka-Pekka Saraste (conductor)
3.09am
Fux, Johann Joseph (1660-1741): Turcaria
Armonico Tributo Austria
Lorenz Duftschmid (director)
3.21am
Vivaldi, Antonio (1678-1741): Sinfonia in F (Il Tamerlano - Pasticcio Bajazet - RV 703); Duet: Sei mia fiamma, e sei mio bene (Orlando furioso, RV 728)
Angelica ...... Elisabeth Scholl (soprano)
Medoro ...... Luca Dordolo (tenor)
Orchestra Barocca Modo Antiquo
Federico Maria Sardelli (conductor)
3.26am
Bach, Carl Philipp Emanuel (1714-1788): Sinfonia in D, Wq 183, No 1
Slovenicum Chamber Orchestra
Uros Lajovic (conductor)
3.37am
Scarlatti, Domenico (1685-1757): Sonata in E for keyboard, K46/L25
Ilze Graubina (piano)
3.41am
Veracini, Francesco Maria (1690-1768): Sonata in F for violin and continuo, Op 1, No 12
Gottfried von der Goltz (violin)
Torsten Johann (harpsichord, positive organ)
Lee Santana (theorbo)
4.00am
Haydn, Joseph (1732-1809): Concerto in E flat for trumpet and orchestra, H VIIe 1
Ole Edvard Antonsen (trumpet)
Norwegian Radio Orchestra
Nicolae Moldoveanu (conductor)
4.17am
Brahms, Johannes (1833-1897): Marienlieder, Op 22
Danish National Radio Choir
Stefan Parkman (conductor)
4.35am
Schubert, Franz (1797-1828): 16 Landler for piano (Landler, D366)
Ralf Gothoni (piano)
4.47am
Tchaikovsky, Piotr Il'yich (1840-1893): Voyevoda, Op 78
Hungarian Radio Symphony Orchestra
Tamas Vasary (conductor)
5.00am
Glazunov, Alexander Konstantinovich (1865-1936): Serenade Espagnol, Op 20, No 2
5.04am
Moszkowski, Moritz (1854-1924): Guitarre
Jan-Erik Gustafsson (cello)
Heini Karkkainen (piano)
5.08am
Rodrigo, Joaquin (1901-1999): Concierto de Aranjuez
Norbert Kraft (guitar)
Winnipeg Symphony Orchestra
Kazuhiro Koizumi (conductor)
5.30am
Falla, Manuel de (1876-1946): Siete canciones populares espanolas
Jard van Nes (mezzo-soprano)
Gerard van Blerk (piano)
5.44am
Anon (17th century Spanish): Cancion para la corneta con el eco
Peter van Dijk (organ)
5.49am
Bach, Johann Sebastian (1685-1750): Double concerto in C minor, BWV 1060
Hans-Peter Westermann (oboe)
Mary Utiger (violin)
Camerata Koln
6.03am
Fodor, Carlus A (1768-1846): Sonata in F sharp minor, Op 22. No 2
Arthur Schoonderwoerd (fortepiano)
6.18am
Rautavaara, Einojuhani (b.1928): Lorca suite
Finnish Radio Chamber Choir
Eric-Olaf Soderstrom (conductor)
6.25am
Madetoja, Leevi (1887-1947): Symphonic suite, Op 4
Finnish Radio Symphony Orchestra
Jukka-Pekka Saraste (conductor)
6.47am
Debussy, Claude (1862-1918): Petite suite for piano duet
Anna Klas, Bruno Lukk (pianos).