Main content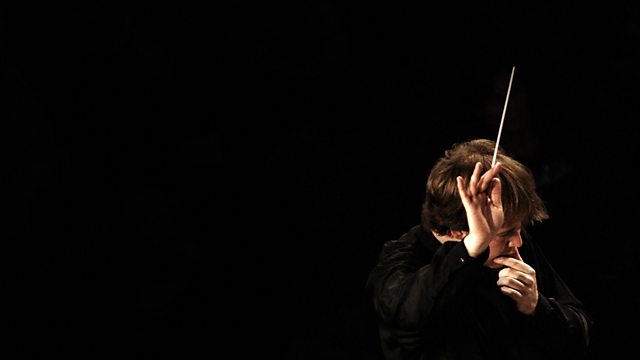 BBCSSO/Stefan Solyom
BBCSSO/Stefan Solyom perform Bax: Tintagel; Mozart: Piano Concerto No 23 (Jean-Philippe Collard, piano); Delius: On Hearing the First Cuckoo in Spring; and Sibelius: Symphony No 5.
Ian Skelly presents a concert given at City Halls, Glasgow, with Stefan Solyom conducting the BBC Scottish Symphony Orchestra in a work by Bax, as well as by Mozart's bright, yet dramatic A major Piano Concerto, with distinguished French pianist Jean-Philippe Collard.
The programme also features Delius' On Hearing The First Cuckoo in Spring, composed in France, yet considered a perfect evocation of a spring morning in England, and concludes with Sibelius' Fifth Symphony, one of the most popular of all great symphonies.
Jean-Philippe Collard (piano)
BBC Scottish Symphony Orchestra
Stefan Solyom (conductor)
Bax: Tintagel
Mozart: Piano Concerto No 23
Delius: On Hearing the First Cuckoo in Spring; Summer Night on the River
Sibelius: Symphony No 5
Followed by a focus on the Melos Ensemble:
Ravel: Trois Poemes de Stephane Mallarme
Janet Baker (mezzo-soprano)
Melos Ensemble.
DECCA 440 413-2 1
Schubert: Adagio and rondo concertante for violin, viola, cello and piano (D.487) in F major
EMI CDM 769420-2 1/8
Rimsky-Korsakov: The Maid of Pskov - opera in 4 acts - Overture
BBC Philharmonic
Vassily Sinaisky - Conductor
CHANDOS CHAN 10424 1/6