Main content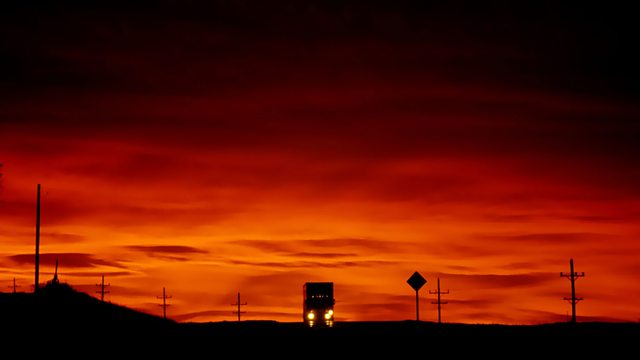 20/02/2009
Jonathan Swain presents music by Palestrina, Gabrieli, Buxtehude, Brahms, Mozart, Respighi, Handel, Spohr, Holst, Strauss, Debussy, Moniuszko, Bach, Mendelssohn and Schumann.
With Jonathan Swain.
1.00am
Palestrina, Giovanni Pierluigi da (c.1525-1594): O bone Jesu; Caro mea
1.06am
Tonsor, Michael (1546-1606): Tribularer, si nescirem; Elisabeth Zachariae; Videns Jacob
1.16am
Gabrieli, Andrea (c.1532/3-1585): Letare Jerusalem; Pater peccavi
1.24am
Palestrina: Ego sum panis; Peccantem me quotidie
1.31am
Tunder, Franz (1614-1667): Hosianna dem Sohne David; Ein feste Burg
1.51am
Buxtehude, Dietrich (1637-1707): Herzlich lieb hab ich Dich, o Herr, BuxWV 41
Cantus Coln
Konrad Junghael (director)
2.09am
Brahms, Johannes (1833-1897): Concerto No 1 in D minor for piano and orchestra, Op 15
John Lill (piano)
Stavanger Symphony Orchestra
Stefan Solyom (conductor)
3.00am
Bacewicz, Grazyna (1909-1969): Partita for orchestra
Polish Radio National Symphony Orchestra
Marek Pijarowski (conductor)
3.15am
Mozart, Wolfgang Amadeus (1756-1791): Piano Sonata No 12 in F, K332
Annie Fischer (piano)
3.30am
Respighi, Ottorino (1879-1936): Il Tramonto - poemetto lirico (version for voice and string quartet)
Andrea Trebnik (soprano)
Borromeo String Quartet
3.45am
Handel, Georg Friedrich (1685-1759): Incidental music to The Alchemist, a play by Ben Johnson
CBC Vancouver Orchestra
Monica Huggett (conductor)
4.03am
Spohr, Louis (1784-1859): Sextet in C for strings, Op 140
Wiener Streichsextet
4.28am
Holst, Gustav (1874-1934): Ave Maria
Chamber Choir AVE
Andraz Hauptman (conductor)
4.34am
Strauss, Richard (1864-1949): Suite in B flat for 13 wind instruments, Op 4
Ottawa Winds
Michael Goodwin (conductor)
5.00am
Geminiani, Francesco (1687-1762): Concerto grosso in E minor, Op 3, No 6
Camerata Bern
Thomas Furi (conductor)
5.10am
Debussy, Claude (1862-1918): Sonata in G minor for violin and piano
Ruggiero Ricci (violin)
Lili Popova (piano)
5.21am
Moniuszko, Stanislaw (1819-1872): String Quartet No 2 in F
Camerata Quartet
5.39am
Bach, Johann Sebastian (1685-1750): Partita No 1 in B flat for keyboard, BWV 825
Angela Hewitt (piano)
5.57am
Mendelssohn, Felix (1809-1847): Symphony No 4 in A, Op 90 (Italian)
Bergen Philharmonic Orchestra
Heinz Wallberg (conductor)
6.25am
Schumann, Robert (1810-1856): Trio in D minor for piano and strings, Op 63
Dan Almgren (violin)
Torleif Theden (cello)
Stefan Bojsten (piano).