Main content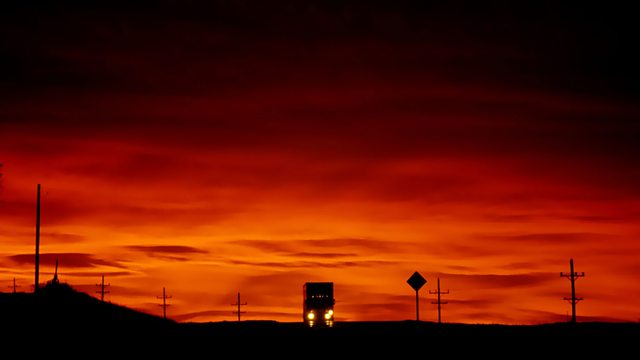 18/02/2009
Jonathan Swain presents music, including Mendelssohn, Mozart, Zarebski, Gorecki, Schobert, Carniolus, Franck, Poulenc, Sibelius, CPE Bach, Boieldieu, Lortzing, Sullivan and Litolff.
With Jonathan Swain.
1.00am
Mendelssohn, Felix (1809-1847): String Quartet No 2 in A minor, Op 13
1.31am
Mozart, Wolfgang Amadeus (1756-1791): String Quartet in D minor, K421
Biava Quartet:
Austin Hartman (violin)
Hyunsu Ko (violin)
Mary Persin (viola)
Jacob Braun (cello)
2.00am
Zarebski, Juliusz (1854-1885) orch. Jan Maklakiewicz: Dances polonaises
National Polish Radio Symphony Orchestra
Janusz Powolny (conductor)
2.25am
Gorecki, Henryk Mikolaj (b.1933): Miserere, Op 44
Danish National Radio Choir
Jesper Grove Jorgensen (conductor)
3.00am
Schobert, Johann (c.1735-1767): Keyboard Concerto in G
Eckart Sellheim (fortepiano)
Collegium Aureum
Franzjosef Meier (conductor)
3.24am
Ziani, Pietro Andrea (c.1616-1684): Sonata XI in G minor for two violins and two violas
Musica Antiqua Koln
Reinhard Goebel (conductor)
3.34am
Carniolus, Iacobus Gallus (1550-1591): Missa super Adesto dolori meo a 5, SQM III 9
Madrigal Quintett Brno
Roman Valek (leader)
3.56am
Telemann, Georg Philipp (1681-1767): Fantasia No 2 in A minor, TWV XL 3
Matej Sarc (oboe)
4.02am
Madetoja, Leevi (1887-1947): Elegia (Symphonic suite, Op 4)
Arto Noras (cello)
Tapani Valsta (piano)
4.08am
Schroter, Corona (1751-1802): Overture: Oh Mutter guten Rat mir leiht; Es war ein Ritter (Die Fischerin)
Niklaus ...... Markus Schafer (tenor)
Dortchen ...... Ulrike Staude (soprano)
Dortchen's father ...... Ekkehard Abele (bass)
Michael Freimuth (guitar)
Gerald Hambitzer (fortepiano)
4.18am
Franck, Cesar (1822-1890): Final in B flat, Op 21
Leo van Doeselaar (organ)
4.31am
Poulenc, Francis (1899-1963): Sinfonietta for orchestra
CBC Vancouver Orchestra
Mario Bernardi (conductor)
5.00am
Mozart, Wolfgang Amadeus (1756-1791): Overture (Die Zauberflote, K620)
BBC Philharmonic
Gianandrea Noseda (conductor)
5.08am
Sibelius, Jean (1865-1957): Masonic ritual music, Op 113
Risto Saarman (tenor)
Finnish Radio Symphony Orchestra
Jukka-Pekka Saraste (conductor)
5.30am
Haydn, Joseph (1732-1809): Variations about the hymn Gott erhalte
Andreas Staier (fortepiano)
5.37am
Bach, Carl Philipp Emanuel (1714-1788): Concerto in F for two harpsichords, Wq 46
Alan Curtis, Gustav Leonhardt (harpsichords)
Collegium Aureum
6.01am
Liszt, Franz (1811-1886): Vergiftet Sind Meiner Lieder, S309
Kevin McMillan (baritone)
Michael McMahon (piano)
6.03am
Hummel, Johann Nepomuk (1778-1837): Un poco andante in A flat
Rob Nederlof (organ)
6.06am
Wesley, Samuel Sebastian (1810-1876): Andante in E
Kees van Eersel (organ)
6.11am
Boieldieu, Francois-Adrien (1775-1834): Concerto in C for harp and orchestra
Xavier de Maistre (harp)
Indiana University Orchestra
Gerhard Samuel (conductor)
6.34am
Lortzing, Albert (1801-1851): Heiterkeit und Frohlichkeit (Der Wildschutz - Act 3)
Brett Polegato (baritone)
Canadian Opera Company Orchestra
Richard Bradshaw (conductor)
6.40am
Sullivan, Arthur (1842-1900): In memoriam - overture in C
BBC Philharmonic
Richard Hickox (conductor)
6.51am
Litolff, Henry Charles (1818-1891): Scherzo (Concerto symphonique No 4, Op 102)
Arthur Ozolins (piano)
Toronto Symphony Orchestra
Mario Bernardi (conductor).