Main content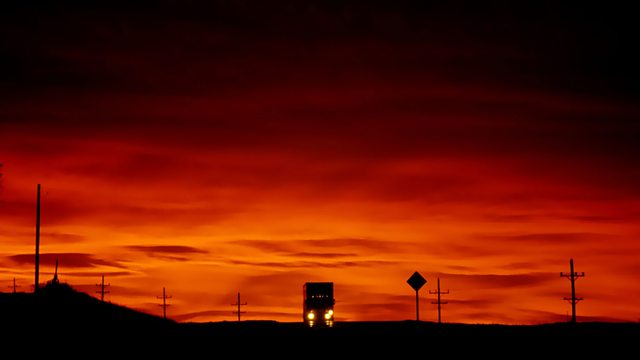 16/02/2009
Jonathan Swain features Purcell's Dioclesian plus works by Bridge, Vaughan Williams, Shostakovich, Contant, Schumann, Haydn, Lassus, Stoyanov, Paderewski, Molique and CPE Bach.
With Jonathan Swain.
1.00am
Purcell, Henry (1659-1695): Dioclesian
Lynne Dawson, Gillian Fisher (soprano)
Rogers Covey-Crump, Paul Elliott (tenor)
Michael George, Stephen Varcoe (basses)
Monteverdi Choir, English Baroque Soloists
John Eliot Gardiner (conductor)
2.33am
Elgar, Edward (1857-1934): Organ Sonata No 1 in G, Op 28 (4th mvt)
Iain Farrington (organ)
2.40am
Bridge, Frank (1879-1941): Valse Russe for violin, cello and piano (miniatures)
Moshe Hammer (violin)
Tsuyoshi Tsutsumi (cello)
William Tritt (piano)
2.45am
Bacheler, Daniel (c.1574-c1610): Mounsieurs almain for lute
Nigel North (lute)
2.52am
Vaughan Williams, Ralph (1872-1958): O Mistress mine; The Willow song (Three Elizabethan Songs for chorus); Come Away, Death
Polyphony
Stephen Layton (conductor)
3.00am
Shostakovich, Dmitry (1906-1975): Symphony No 13 in B flat minor, Op 113 (Babi Yar)
Peter Mikulas (bass)
Slovak Philharmonic Choir (male voices only)
Slovak Radio Symphony Orchestra
Ladislav Slovak (conductor)
4.00am
Bach, Johann Sebastian (1685-1750): Chromatic fantasia and fugue in D minor, BWV 903
Andreas Staier (harpsichord)
4.13am
Mozart, Wolfgang Amadeus (1756-1791): Sinfonia concertante in E flat for violin, viola and orchestra, K364
Oyvind Bjora (violin)
Ilze Klava (viola)
Bergen Philharmonic Orchestra
Mihail Jurowski (conductor)
4.44am
Forster, Kaspar (1616-1673): Viri Israelite - Dialogus de Judith et Holoferne, KBPJ 47
Olga Pasiecznik (soprano)
Kai Wessel (countertenor)
Krzysztof Szmyt (tenor)
Grzegorz Zychowicz (bass)
Il Tempo Baroque Ensemble
5.00am
Contant, Alexis (1858-1918): L'Aurore - symphonic poem
Orchestre Metropolitaine
Gilles Auger (conductor)
5.13am
Schumann, Robert (1810-1856): Gesange der Fruhe (Songs of Dawn), Op 133
Sylviane Deferne (piano)
5.28am
Strauss, Richard (1864-1949): Morgen, Op 27, No 4
Yvonne Kenny (soprano)
Lazar Shuster (violin)
Melbourne Symphony Orchestra
Vladimir Kamirski (conductor)
5.32am
Haydn, Joseph (1732-1809): Symphony No 6 in D, H I 6 (Le matin)
Swedish Radio Symphony Orchestra
Esa-Pekka Salonen (conductor)
5.53am
Tournier, Marcel (1879-1951): Jutro/Au matin
Branka Janjanin-Magdalenic (harp)
5.58am
Lassus, Orlande de (1532-1594): Bon jour et puis quelles nouvelles?
The King's Singers
6.00am
Stoyanov, Vesselin (1902-1969): Rhapsody
Bulgarian National Radio Symphony Orchestra
Vassil Stefanov (conductor)
6.10am
Liszt, Franz (1811-1886): Preludio (Hungarian rhapsody No 10 in E)
Ignacy Jan Paderewski (piano roll)
6.16am
Paderewski, Ignacy Jan (1860-1941) arr. Stanislaw Wiechowicz: 6 Lieder, Op 18 - arr. for choir (excerpts)
Polish Radio Chorus
Wlodzimierz Siedlik (conductor)
6.28am
Molique, Bernhard (1802-1869): Sonata for concertina and piano, Op 57
Joseph Petric (accordion)
Guy Few (piano)
6.49am
Bach, Carl Philipp Emanuel (1714-1788): Symphony in B flat for strings, Wq 182, No 2
Geoffrey Lancaster (harpsichord)
Tasmanian Symphony Chamber Players
Barbara Jane Gilbey (violin/director).