Main content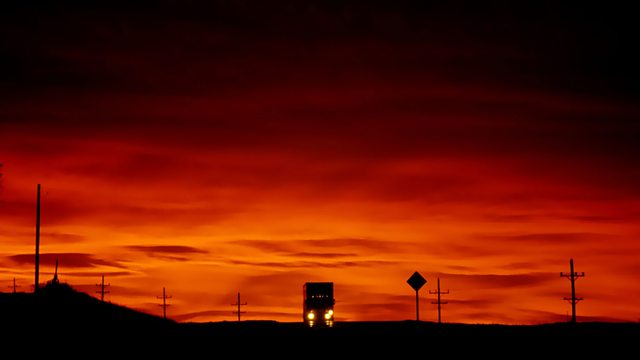 11/02/2009
Jonathan Swain presents music, including Beethoven, Haas, Walton, Haydn, Brahms, Szymanowski, Scriabin, Janacek, Prokofiev, Mozart, Chopin, Brahms, Schumann, Bach and Vivaldi.
With Jonathan Swain.
1.00am
Maxwell Davies, Peter (b.1934): A sad paven for these distracted tymes
1.08am
Beethoven, Ludwig van (1770 -1827): String Quartet in A minor, Op 132
Pavel Haas Quartet
1.51am
Haas, Pavel (1899-1944), arr. Jan van Uhjmen: Four Songs on Chinese Poetry
Maarten Konigsberger (baritone)
Nieuw Ensemble
Ed Spanjaard (director)
2.05am
Walton, William (1902-1983): Concerto for cello and orchestra
Zara Nelsova (cello)
Royal Concertgebouw Orchestra
Bernard Haitink (conductor)
2.33am
Haydn, Joseph (1732-1809): Trio in F for keyboard and strings, H XV 19
Katharine Gowers (violin)
Adrian Brendel (cello)
Paul Lewis (piano)
2.49am
Brahms, Johannes (1833-1897): Academic Festival Overture, Op 80
Hungarian Radio Symphony Orchestra
Tamas Vasary (conductor)
3.00am
Szymanowski, Karol (1882-1937): String Quartet No 2, Op 56
Silesian Quartet
3.19am
Scriabin, Alexander (1872-1915): Symphony No 2 in C minor, Op 29
Bulgarian National Radio Symphony Orchestra
Milen Nachev (conductor)
4.07am
Medins, Janis (1890-1966): Daina No 6 in D sharp
Vilma Cirule (piano)
4.11am
Sibelius, Jean (1865-1957): Andante festivo for strings and timpani
Danish Radio Concert Orchestra
Hannu Koivula (conductor)
4.16am
Fernandez, Oscar Lorenzo (1897-1948): Second Suite Brasileira
Cristina Ortiz (piano)
4.22am
Janacek, Leos (1854-1928): Pohadka (Fairy tales) for cello and piano
Jonathan Slaatto (cello)
Martin Qvist Hansen (piano)
4.33am
Prokofiev, Sergei (1891-1953): Cinderella Fantasy Suite
Aglika Genova, Liuben Dimitrov (pianos)
4.46am
Dvorak, Antonin (1841-1904): Slavonic Dance in C, Op 46 No 1
James Anagnoson, Leslie Kinton (piano)
4.51am
Berlioz, Hector (1803-1869): Overture (Le carnaval romain, Op 9)
Orchestra di Roma della RAI
Leonard Bernstein (conductor)
5.00am
Mozart, Wolfgang Amadeus (1756-1791): Overture (Lucio Silla, K135)
Calgary Philharmonic Orchestra
Mario Bernardi (conductor)
5.10am
Fux, Johann Joseph (1660-1741): Laudate dominum
Capella Nova Graz
Otto Kargl (conductor)
5.15am
Corelli, Arcangelo (1653-1713): Sonata a quattro in G minor
La Stagione
Michael Schneider (director)
5.22am
Chopin, Fryderyk (1810-1849): Andante spianato; Grande polonaise brillante, Op 22
Janina Fialkowska (piano)
Kitchener-Waterloo Symphony Orchestra
Raffi Armenian (conductor)
5.37am
Brahms, Johannes (1833-1897): Four Songs for women's voices, two horns and harp, Op 17
Leif Lind, Per McClelland Jacobsen (horns)
Catriona Yeats (harp)
Danish National Radio Choir
Stefan Parkman (conductor)
5.51am
Schumann, Robert (1810-1856): Adagio and Allegro in A flat for horn or other and piano, Op 70
Li-Wei (cello)
Gretel Dowdeswell (piano)
6.01am
Mozart, Wolfgang Amadeus (1756-1791): Symphony No 29 in A, K201
Amadeus Polish Radio Chamber Orchestra in Poznan
Agnieszka Duczmal (conductor)
6.29am
Mozart, Wolfgang Amadeus (1756-1791): Serenade (Don Giovanni)
Dennis Hennig (piano)
6.34am
Handel, Georg Frideric (1685-1759): Quartet in G for two violins, viola and continuo, Op 5 No 4
Musica Antiqua Koln
6.47am
Bach, Johann Sebastian (1685-1750): Three Chorales from the Schemelli collection: Ich steh' am deiner Krippen hier, BWV469; Mein Jesu, was fur Seelenweh, BWV487; Selig, wer am Jesum denkt, BWV498
Marco Fink (bass baritone)
Bernarda Fink (mezzo-soprano)
Domen Marincic (viola da gamba)
Dalibor Miklavcic (organ)
6.53am
Vivaldi, Antonio (1678-1741): Concerto in D minor for strings and basso continuo, RV128
Arte dei Suonatori
Eduardo Lopez (conductor).