Main content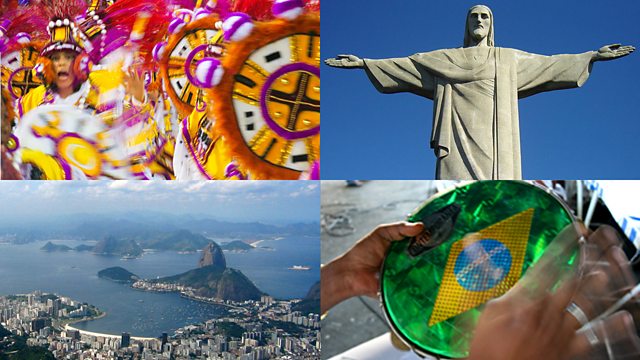 Maracatu, ciranda and Mangue bit
Lucy Duran travels to northeast Brazil and Rio de Janeiro to record traditional music associated with the famous carnival, including maracatu, frevo, ciranda and mangue bit.
As part of series of programmes celebrating the Brazilian carnival and its music, Lucy Duran travels to two places famous for their Carnivals - Recife in the Northeast and Rio de Janeiro in the Southeast. She discovers some of the rhythms unique to Recife including maracatu, frevo and ciranda, recorded on a beach, in a cow-shed and in the old colonial city of Olinda. She also finds out about the mangue bit movement and its frontman, the late Chico Science.
More episodes
Previous
You are at the first episode
Music and featured items
Sugar fields of North West Brazil

Lucy Duran starts her journey, in the North West of Brazil.

Duration: 06:56

Music Played

Siba and Maracatu

Siba discusses his music and Maracatu.

Duration: 09:37

Music Played

Indigenous music in Brazil

Siba explains how difficult it is to hear indigenous music in Brazil.

Duration: 06:43

Music Played

Olinda's Carnival

Paulo explains the history of Olinda, its wild carnivals and music.

Duration: 07:21

Music Played

Luiz Paixao and Sea horse tradition music

Luiz Paixao trys to explainthe 'sea horse tradition' of music.

Duration: 10:02

Music Played

Chico Science and "Mangue bit"

Lucy and Paulo discuss Chico Science and his revolutionary style of music , 'Mangue bit'.

Duration: 06:16

Music Played

Lia Itamaraca and 'Ciranda' music

Paul explains the impact that Lia Itamaraca made in Brazil.

Duration: 11:33

Music Played

Featured in...

This collection features our choice of musical highlights from across the globe.