Main content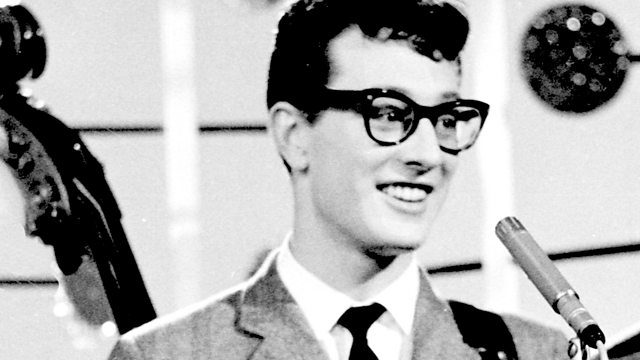 Crying, Waiting, Hoping: The Story of Buddy Holly's Last Tour
The ill-advised tour that sparked the deaths of Buddy Holly, Ritchie Valens and The Big Bopper. With Steve Harley. From 2009.
Steve Harley tells the story of the 'Winter Dance Party', an ill-advised bus tour of the Midwest, which ended tragically with the deaths of Buddy Holly, Ritchie Valens and The Big Bopper.
The sound of Buddy Holly & the Crickets prefigured the coming wave of rock and rollers in the 60s, influencing musicians like The Hollies and the Beatles. And in the aftermath of his death, Holly's legend has grown in books, on stage, and on screen.
The programme looks at the personal and business circumstances which led Buddy Holly to embark on this relatively second-division tour, in an awful winter, and how a seemingly unrelated number of incidents conspired to bring about his death.
It also covers the legal issues which have affected Buddy Holly's legacy and reassesses the often-overlooked talents of Ritchie Valens and The Big Bopper.
It features interviews with the members of Holly's band, guitarist Tommy Allsup and drummer Carl Bunch, as well as contributions from Crickets' drummer Jerry "J.I" Allison and guitarist Sonny Curtis.
There are also memories and thoughts on Buddy from Paul McCartney, George Harrison, Keith Richards, Don Everly, Hank Marvin, Carl Perkins, Bobby Vee, Little Richard, Los Lobos, Tony Hicks of The Hollies, Mike Pender of the Searchers, Maria Elena Holly and Don Mclean.
First broadcast on Radio 2 in January 2009.
Last on
Music Played

Broadcasts