Main content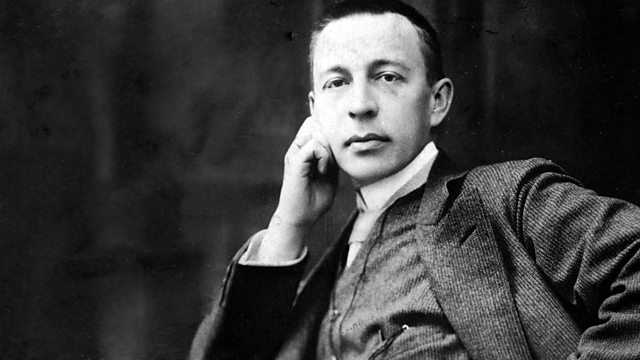 Donald Macleod explores Rachmaninov's three-year creative block, which he eventually overcomes with the help of a noted Moscow hypnotist. Featuring Piano Concerto No 2.
In this week's edition of Composer of the Week, Donald Macleod explores the life and music of Sergei Rachmaninov.
In Tuesday's programme, Rachmaninov hits a three-year creative roadblock. He visits his hero Tolstoy hoping for a pep talk, but instead finds a 'thoroughly disagreeable man'. Eventually he gets back on track with the help of a noted Moscow hypnotist, Dr Dahl, who manages to snap him out of his lethargy. Then the floodgates opened - the results included his opera Francesca da Rimini, the 2nd Piano Concerto, one of his most enduringly popular works, and the Cello Sonata - Donald Macleod introduces extracts from all of these.