Main content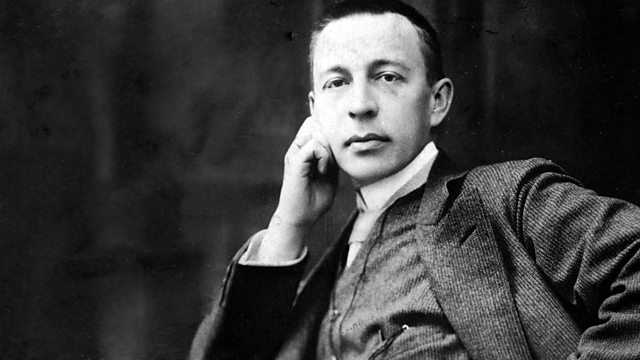 Donald Macleod focuses on Rachmaninov's teenage crush, the positive reception from Tchaikovsky for his first orchestral piece and then the disastrous premiere of his First Symphony.
In this week's edition of Composer of the Week, Donald Macleod explores the life and music of Sergei Rachmaninov. People outside of the composer's immediate circle were apt to find him somewhat morose, but he had plenty to be morose about. He was born into a land-owning aristocratic family at precisely the wrong moment in Russian history. He lived and worked through the turbulent years of the early twentieth century, culminating, in 1917, in the abdication of the Tsar, the October Revolution and the rise of the Bolsheviks - Rachmaninov's cue to leave Russia, with his wife and two daughters, a couple of suitcases and what little cash he had been able to lay his hands on.
For the remaining twenty-five years of his life he pursued an extraordinarily successful career as an international concert pianist and recording artist, fêted as one of the leading virtuosos of his or any other day. But despite this he continued to regard himself as a refugee from the homeland he would never again set foot in.
Monday's programme is set in less troubled times, eavesdropping on the teenage composer in love; the 20-year-old winning recognition from no less than Tchaikovsky for his first orchestral piece; and then, just a few years later, the disastrous première of his 1st Symphony, conducted by an inebriated Glazunov and dubbed fit 'for the inmates of Hell' by the bile-filled pen of César Cui.
More episodes
Previous
You are at the first episode