Main content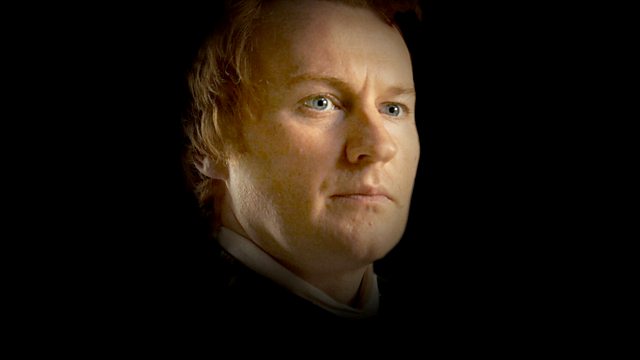 Hide and Seek by Mike Carey
The creepy raconteur's tale of Amelia and the chilling impact of a medical hypnosis trial. With Mark Gatiss and Abigail Hollick.
With her eyes bandaged, Amelia Stowe lies confined to a bed recovering from a major operation. With recuperation stretching before her, she agrees to take part in a psychiatrist's experiment to unlock early memories. But a chilling voice from the past come backs to haunt her...
Mike Carey's tale is introduced by Mark Gatiss as sinister raconteur, The Man in Black.
Amelia Stowe ...... Abigail Hollick
Doctor Bewlay ...... Joseph Millson
Nurse Sargent ...... Janice Acquah
Demon ...... Stephen Critchlow
Amelia's Mother ...... Jill Cardo
Horrifying series of tales from The Man in Black. You might meet him at a luggage carousel in an airport, or behind the desk at an employment agency or he might approach you in the corridor of a care home.
Wherever you encounter him, he's eager to pass on his stories. Stories to unsettle and horrify. Stories to haunt you.
The Man In Black first appeared in the 1940s as the chilling voice who introduced a series of terrifying radio dramas. He returned on Radio 4 in the 1970s and then again in the late 80s/early 90s.
Producer: Gemma Jenkins
Made for BBC Radio 7 and first broadcast in 2009.
Last on
Broadcasts