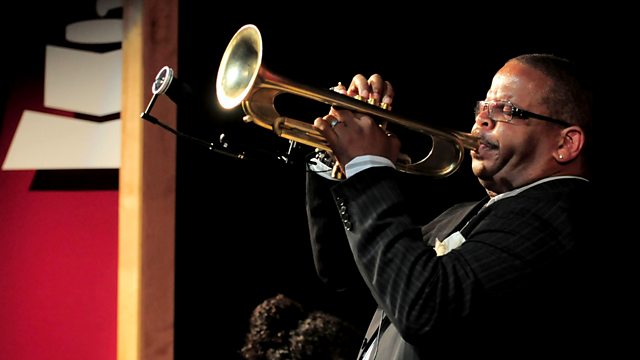 Terence Blanchard
In a programme recorded during the 2008 London Jazz Festival while he was visiting London with Herbie Hancock's band, trumpeter Terence Blanchard talks to Alyn Shipton.
He discusses his work with Hancock and guides Alyn through his varied catalogue of recordings following his debut with Art Blakey.
As well as leading a string of high profile bands of his own, Blanchard has had a successful career as a film composer, in particular for Spike Lee, and he talks about his soundtracks to such films as Lee's Malcolm X and When the Levees Broke.
Last on