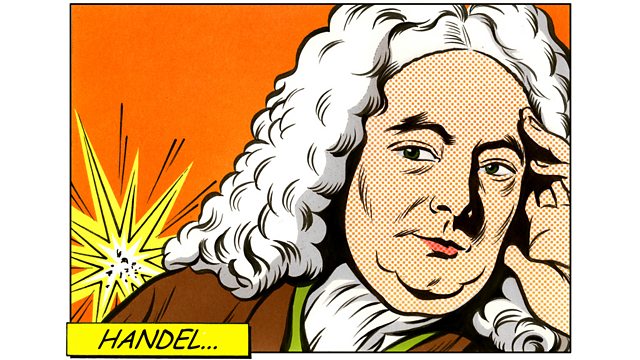 Guided by John Mainwaring's 1760 biography Memoirs of the Life of the Late George Frederic Handel, Donald Macleod follows the young composer as he completes his 'grand tour' of Italy and takes up a new post.
Part of Radio 3's Composers of the Year 2009 season.
Overture (Rodrigo)
The Parley of Instruments
Peter Holman (director)
Hyperion CDA67503, Trs 29, 30, 32, 33 and 37
Un leggiadro giovinetto (Il trionfo del tempo e del disinganno)
Kate Aldrich (mezzo-soprano)
Anna Fontana (organ)
Academia Montis Regalis
Alessandro de Marchi (director)
Hyperion CDA676812, CD1, Trs 19, 20
Tacete, ohime, tacete
Yvonne Kenny (soprano)
John Shirley-Quirke (bass-baritone)
Jane Fenton (Cello)
Martin Isepp (harpsichord)
Meridian CDE84157, track 18
Utrecht Te Deum
Emma Kirkby, Judith Nelson (soprano)
Charles Brett (countertenor)
Rogers Covey-Crump (tenor)
Paul Elliott (tenor)
David Thomas (bass)
The Choir of Christ Church Cathedral, Oxford
The Academy of Ancient Music
Simon Preston (director)
Decca 4580722, T15 - 22.
Last on