Main content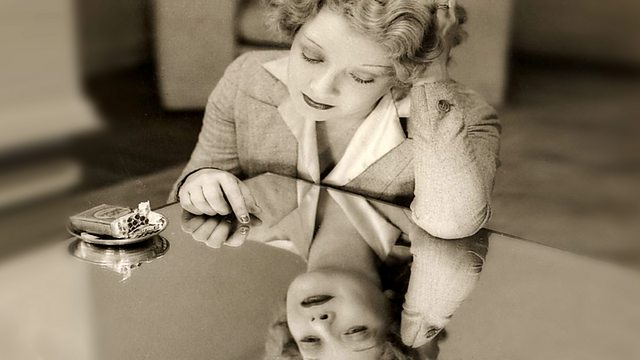 Through the Looking Glass
Derek Jacobi and Lesley Manville with poetry on the theme of mirrors, including Lewis Carroll, Sylvia Plath and Jorge Luis Borges, plus music by Ravel, Rachmaninov and Cole Porter.
This edition takes the theme of mirrors and reflections with readings by Sir Derek Jacobi and Lesley Manville.
The poetry and prose I have chosen show the mirror as a symbol of vanity, self-examination and the limits of human understanding.
I started with the object of the mirror with Amy Lowell's poem and Arvo Part's haunting Spiegel im Spiegel. There are several readings from Lewis Carroll's Through the Looking Glass and what Alice found there. Lesley Manville, played Alice at the Lyric Theatre in Hammersmith during the 80s. Derek Jacobi brings Alice's topsy-turvy world to life in his reading of the poem Jabberwocky.
A darker vein runs through Ted Hughes' re-telling of Ovid's myth of Narcissus where his fate is sealed when he becomes entranced by his own reflection in a pool, leading to Szymanowski's seductive myths and Brain Eno's plateaux of mirror. Ann Sexton's poem about Snow White gives a modern twist to the "Mirror, mirror on the wall" and leads to the modern jazz improvisation of Dave Douglas.
Darker still with Walt Whitman's A Handmirror with the radiophonic piece Veils and Mirrors, Sylvia Plath's bleak poem Mirror and Jorge Luis Borges's fear of mirrors.
I end with a mirror fugue from Bach's Art of Fugue and the passage from 1 Corinthians about self-knowledge "For now we see through a glass, darkly, but then face to face:"
Producer: Jessica Isaacs.