Main content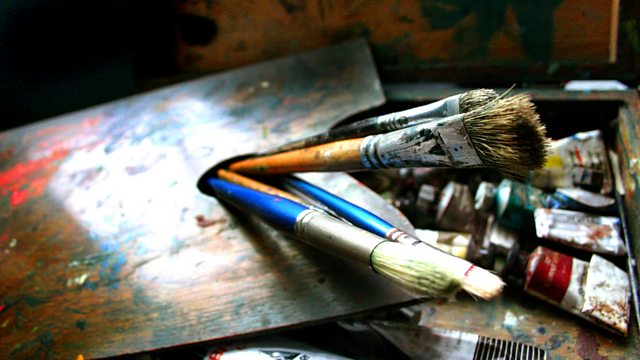 Inside the Art Schools
Michael Bracewell visits UK art schools to explore the work of a new generation of contemporary artists, and talks to Damien Hirst about his artistic inspiration.
Michael Bracewell immerses himself in the febrile atmosphere of our art schools to discover the sources of the students' inspiration. In a world flooded with visual imagery, today's fine art students are bombarded with stimuli from all sides and can struggle to find their own creative path. Bracewell hears how they wrestle with their artistic ambitions and uses their work to assess the likely future of contemporary art in this country.
He also talks to one of Goldsmith College's most high-profile alumni, Damien Hirst, who reveals how deconstructing a tomato plant with fellow students inspired him to approach art in a different way.