Main content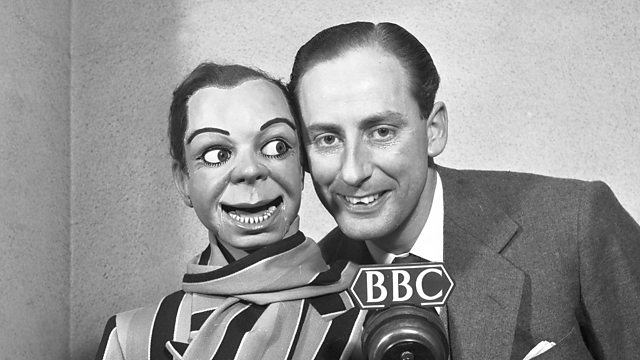 From 30/01/1957
Archie Andrews and mentor Peter Brough buy a farm. Radio ventriloquism with Dick Emery and Deryck Guyler. From January 1957.
Archie Andrews and Brough decide it's to move out to the country and buy a farm.
Radio ventriloquism from Peter Brough and schoolboy, Archie Andrews.
With Dick Emery, Deryck Guyler, Ken Platt, Hilda Braid and Peter Hawkins.
Running from 1950- 1958, Educating Archie introduced a number of soon-to-be household names to listeners, including Tony Hancock, Benny Hill, Harry Secombe, Dick Emery, Hattie Jacques, Bruce Forsyth and Max Bygraves - all taking a turn in tutoring Archie.
Script by George Wadmore, Ronald Wolfe and Pat Dunlop.
Music by Ronald Chesney and the BBC Revue Orchestra conducted by Harry Rabinowitz.
Producer: Roy Speer
First broadcast on the BBC Light Programme in January 1957.