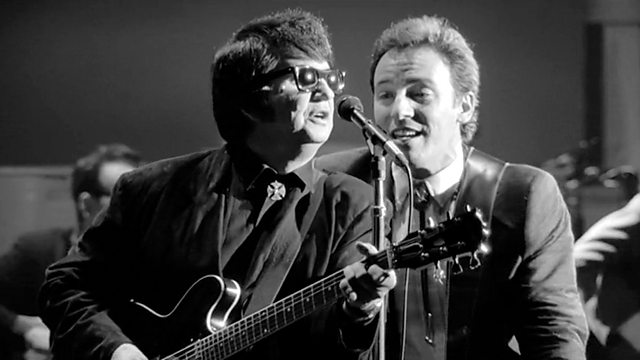 Roy Orbison and Friends: A Black and White Night 30
First broadcast in 1988 and filmed in black and white (hence the title!), this TV concert classic features Roy Orbison performing his classic songs with friends like Bruce Springsteen, Tom Waits, Elvis Costello, Jackson Browne, kd lang, Jennifer Warnes and Bonnie Raitt.
The TCB Band which backs all featured artists was Elvis Presley's band till his death in 1977 and includes James Burton, Glen D Hardin, Jerry Scheff and Ronnie Tutt with musical drector T Bone Burnett.
Filmed at the Coconut Grove nightclub in Los Angeles, the show was first broadcast on HBO in 1988, the year of Roy Orbison's death.